Introduction
The MachineMetrics Parts Report is a built-in Report Builder report that shows the total parts produced, good parts rejected parts, and parts goal grouped by hour and by machine for your company.
Topics covered in this article
Accessing the Parts Report
The Parts Report, for all machines, can be accessed from the Reports Landing Page. Part reporting on an individual machine can be accessed from the Machines Page
To access the Parts Report, do the following:
Click on

Reports

in the main sidebar navigation

Select the

Parts

report tile as shown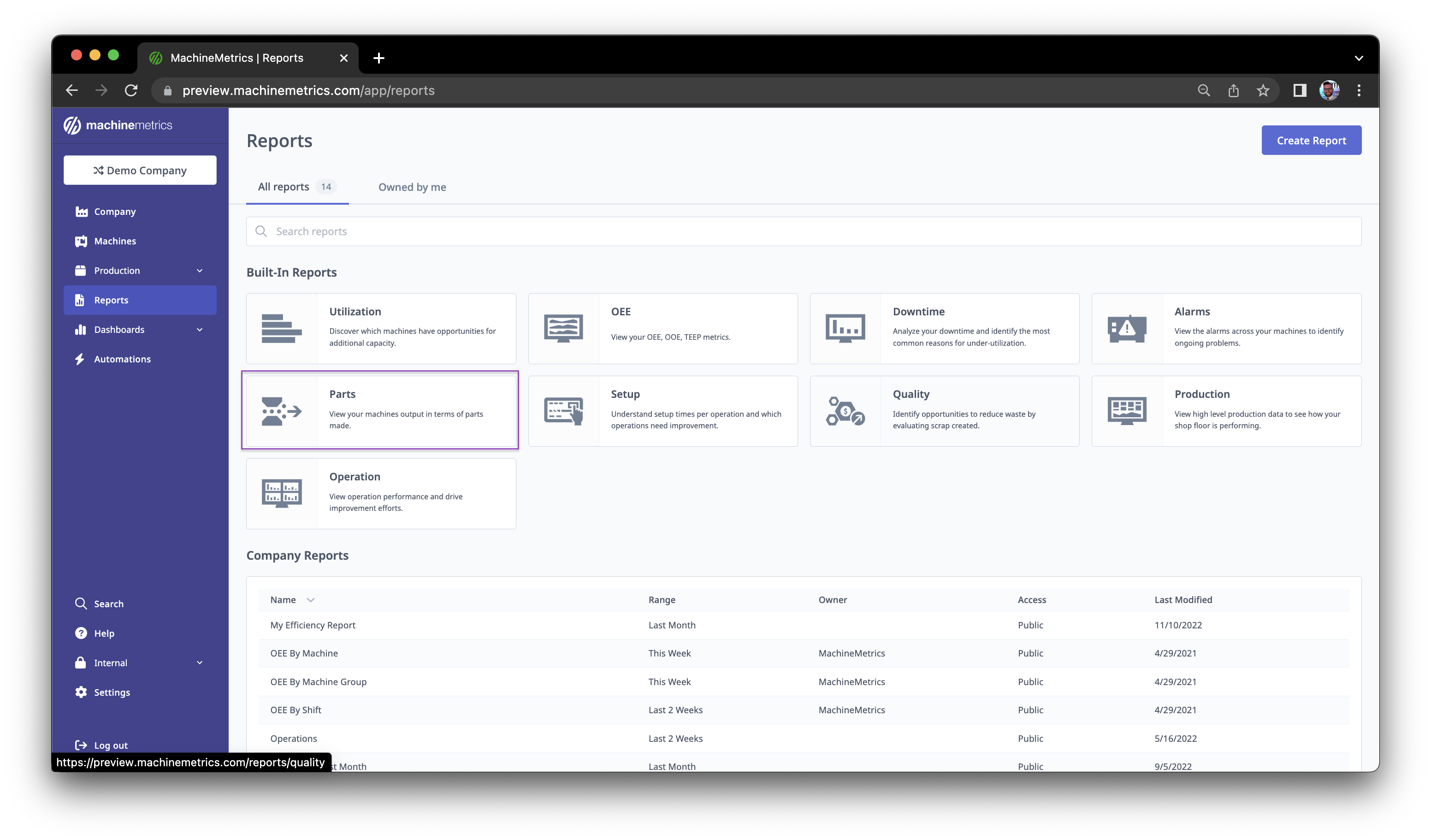 Parts Report Information Layout
The following figure shows the Parts Report information layout.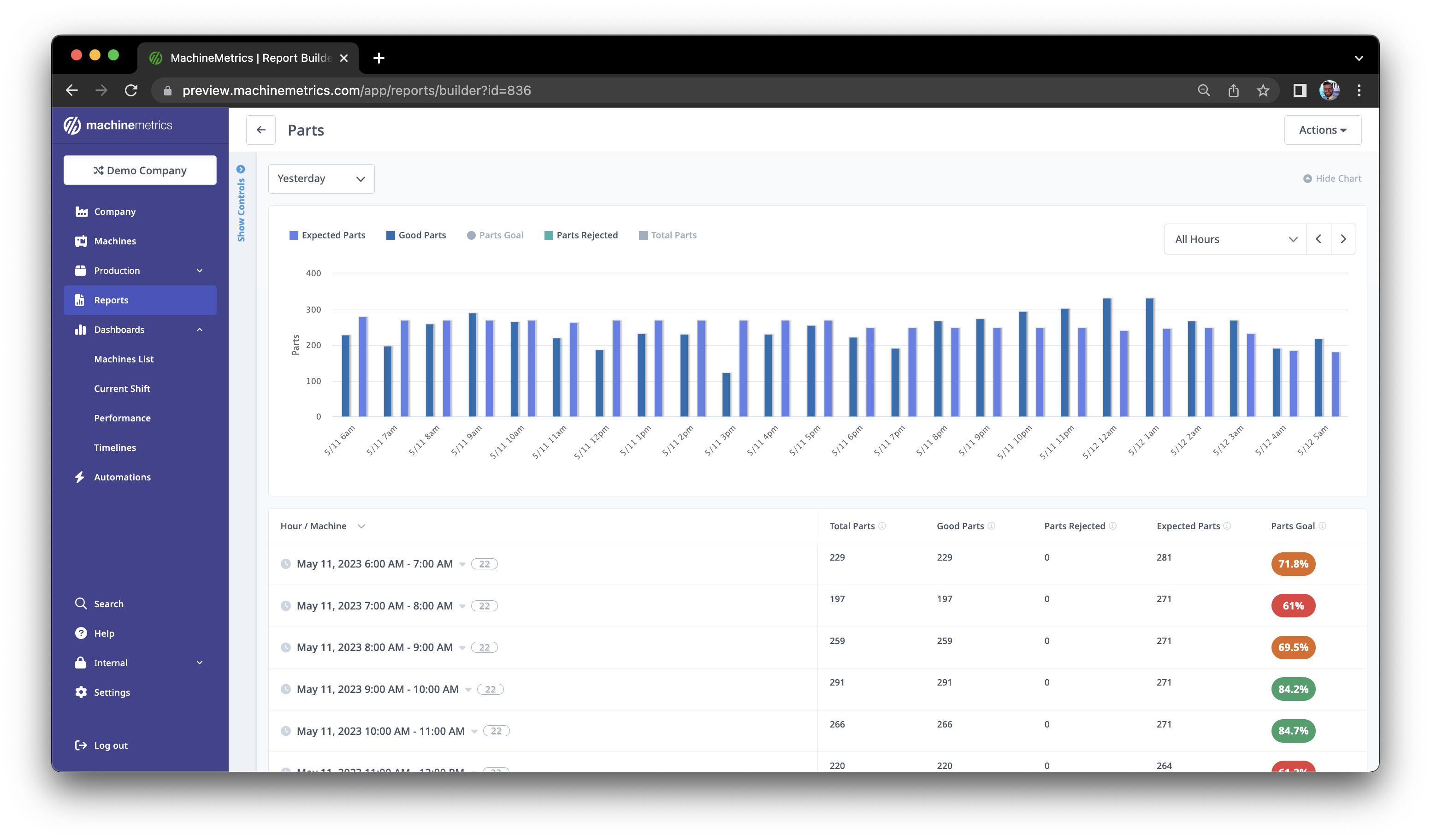 Customizing the Parts Report
The Parts Report as a built-in Report Builder report allows for additional flexibility on how you view parts reporting for your company. Simply change the 'Group By' selections to quickly view parts reporting from different viewpoints. When you're finished, you can save the customized parts report for easy access in the future.
Examples:
Parts Report by Shift and Machine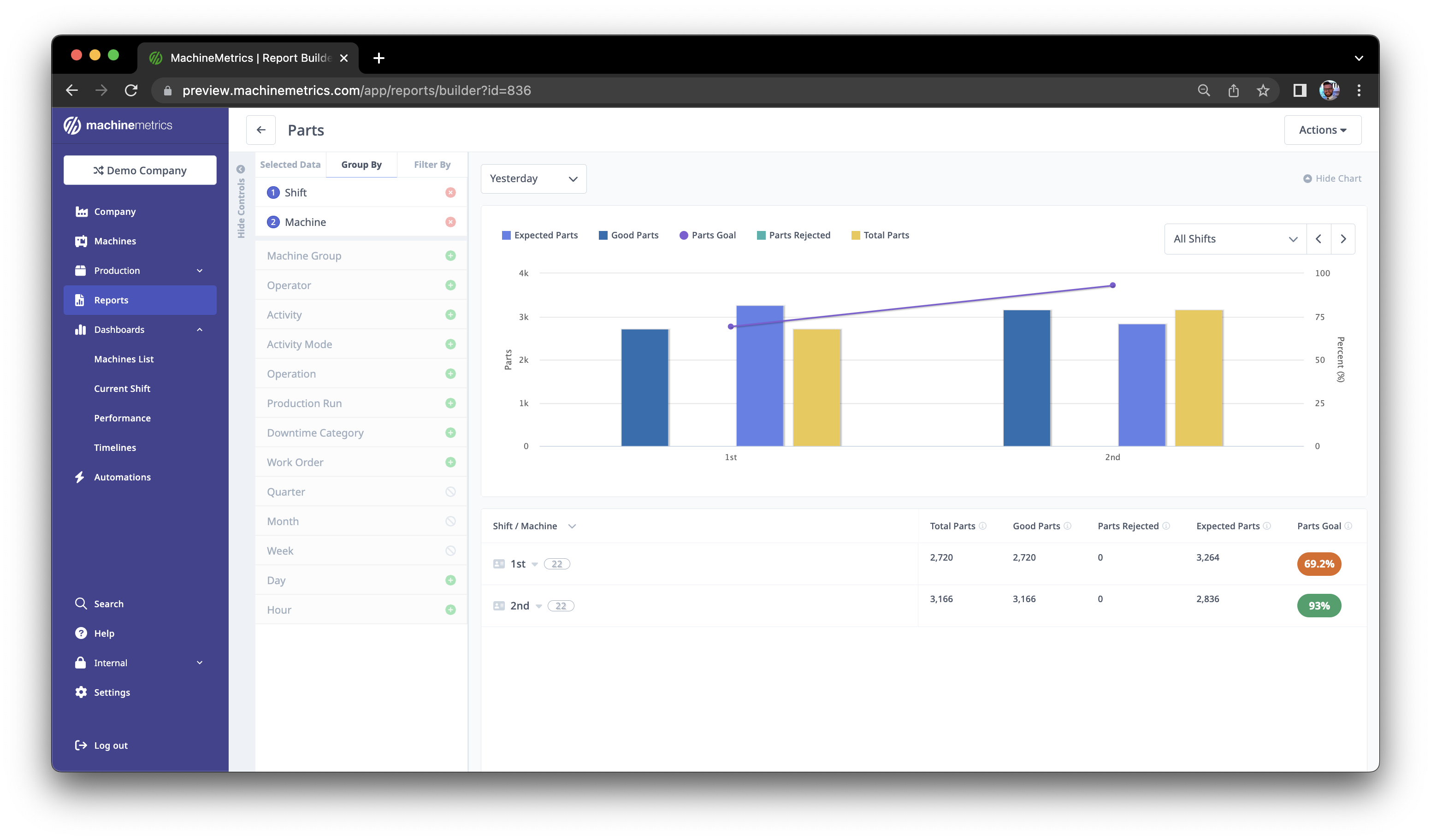 Have questions?
Having trouble with Part Counting on a particular machine? Visit our Troubleshooting Guide: Part Counting.
You can always contact Support@machinemetrics.com for additional help.