Introduction
The Makino Pro 6 control is most likely equipped with the data sharing protocol FANUC FOCAS. Follow the steps in this article to configure your machine to share data with MachineMetrics through FOCAS.
Topics covered in this article:
FANUC FOCAS Configuration
A good first step to take to determine whether your machine has FANUC FOCAS is to open the main electrical cabinet, and look for the FANUC NCU (Numerical Control Unit) - this will be a yellow & grey box, similar to the FANUC power supply and servo drives: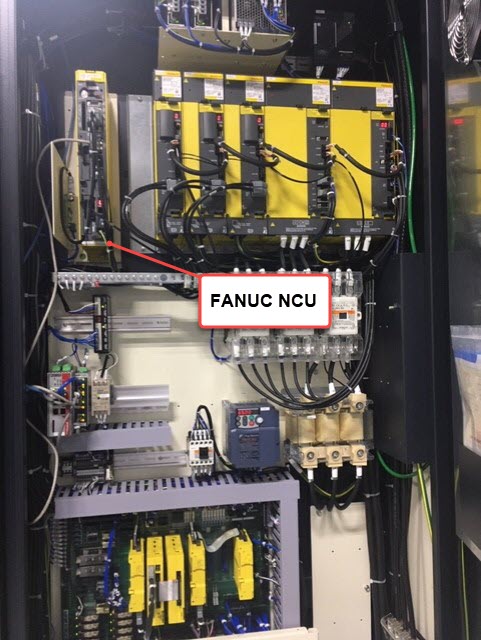 The FANUC NCU has the embedded ethernet port from which data is shared. If you see this unit with the ethernet port, there is a good chance your machine is equipped with FANUC FOCAS!
Note: Keep in mind this port may be located behind the HMI in the control cabinet.
If your network drop is plugged into the NAT router, you may need to install a patch cable between the CD38A port on the FANUC NCU to the NAT router, and configure the router to acknowledge the FANUC embedded port (CD38A). Router settings are located in the "Tool Box" icon.

Username: admin
Password: PRO
FANUC FOCAS Communication Settings
Next, locate the Embedded port communication settings for sharing FOCAS data.
To access the FOCAS settings, press the two chevrons in the upper right corner of the control screen: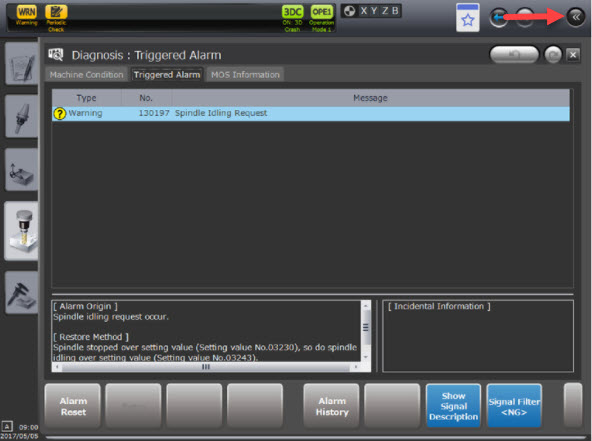 When you click the chevrons, a screen with several options will appear. Click "CNC Screen Display":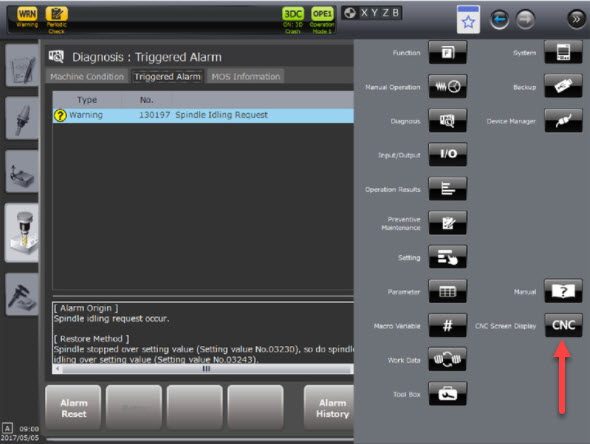 The CNC Screen Display button will open the interface for the FANUC backend. You will now have to navigate to the embedded port communication settings page. Depending on the year of your machine, the FANUC interface may look slightly different, but finding the communication settings for the embedded port is almost always as follows:
On the control interface, press the SYSTEM hardkey.
Scroll using the right arrow softkey until you see ETHPRM, EMBED PORT, or ETHER-BOARD. Depending on the model of your machine's control, you may see a variety of softkey options to enter networking information.
When you have found the settings for the embedded port, you will have to enter:

IP Address
Subnet
Gateway
The Communication settings page will look something like this: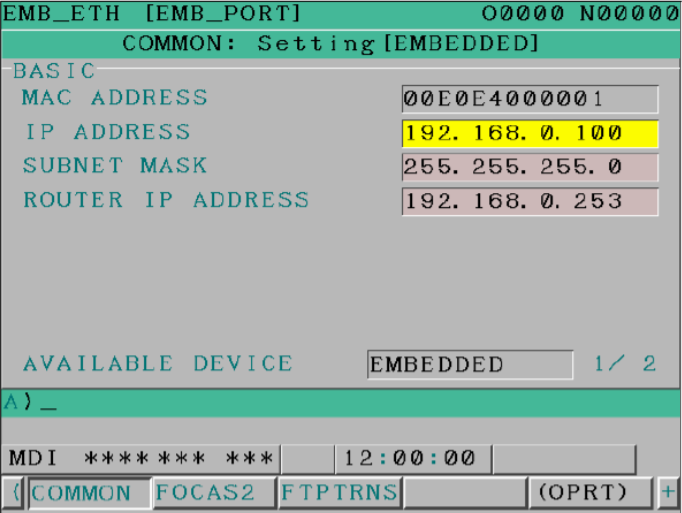 If you have found this screen, your machine has FANUC FOCAS!
Follow the steps outlined in detail in this article to configure your machine to share FOCAS data with MachineMetrics.