The ability to create a hierarchy for Downtime Reasons with Parent reasons followed by Subcategories allows more granularity in reporting downtime events. This article explores where you can set these up and how they will appear in the Operator Dashboard.
First, navigate to Settings and select System. Under Downtime Categories, you will be able to manage the parent and subcategories for downtime as shown below.
If you choose Add Category, you will be able to add more downtime reasons using the parent | subcategory format. You also have the option to dictate the Behavior when this category is selected.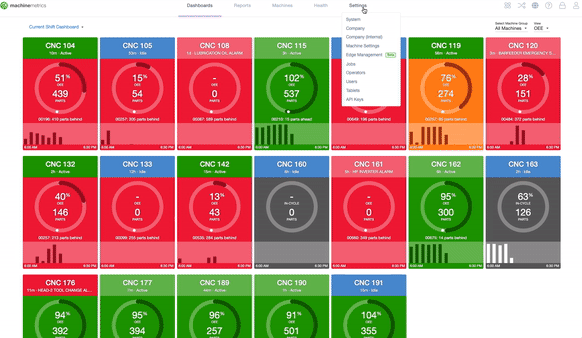 You will notice the separation of the parent and subcategory by a pipe (|), which associates the parent category with the subcategory(s), example: Tooling | Tool Change. You can create any number of subcategories under each parent category, but each will require its own Downtime Reason be added as an individual entry. To use the pipe (|), find it on the key with the backslash (\) on your keyboard.
Using the Downtime Hierarchies in the Operator Dashboard
When a downtime event is triggered, you will receive a notification in the lower right corner of the operator dashboard. You will then have the option to categorize the downtime, on the downtime selection screen choose one of the parent | subcategories you have created as shown below.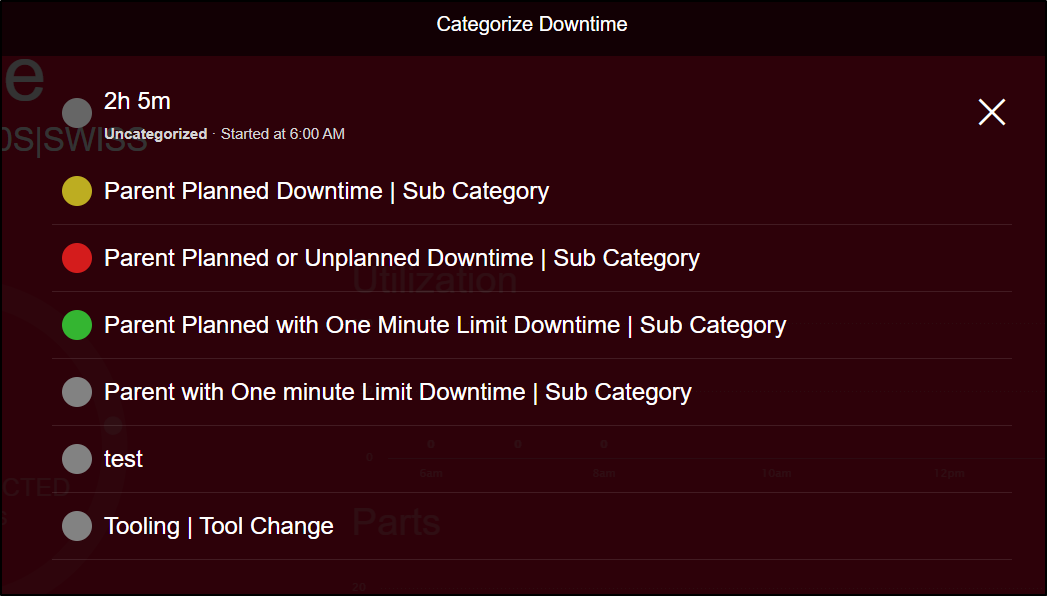 After the downtime reason is selected you will be presented with a screen showing the selection with a field to add optional comments. When you are satisfied with your selection, choose Save Downtime Reason and the downtime will be recorded.
Categorizing downtime in a hierarchical manner allows for more fine-tuned information which will also be represented in reports. For example: Rather than having all tool-related downtime categorized as Tooling, they can be further defined as Tool Change, Broken Tool, etc. For more information about the Downtime Report, please click here.
If you encounter any problems or have questions regarding downtime categories and hierarchy please reach out to us at support@machinemetrics.com.