If you're having any issues with your MachineMetrics tablet, follow the steps below to refresh or restart your tablet. If the problem persists, please contact support@machinemetrics.com
Refreshing
Refreshing a tablet can resolve issues such as slow performance or an unresponsive workcenter view.
Swiping
1. Drag your finger down from the top right of the tablet screen towards the bottom right.
2. From the menu bar that appears, tap the MachineMetrics logo. The screen will turn white, refresh, then return to the workcenter view.
Refresh from the Web App
(This can be done from any device capable of running a web browser)
1. From your MachineMetrics account, Click the Settings module menu item in MachineMetrics
2. Select Tablets form the application pull-down menu
3. Choose the machine name with which the tablet is associated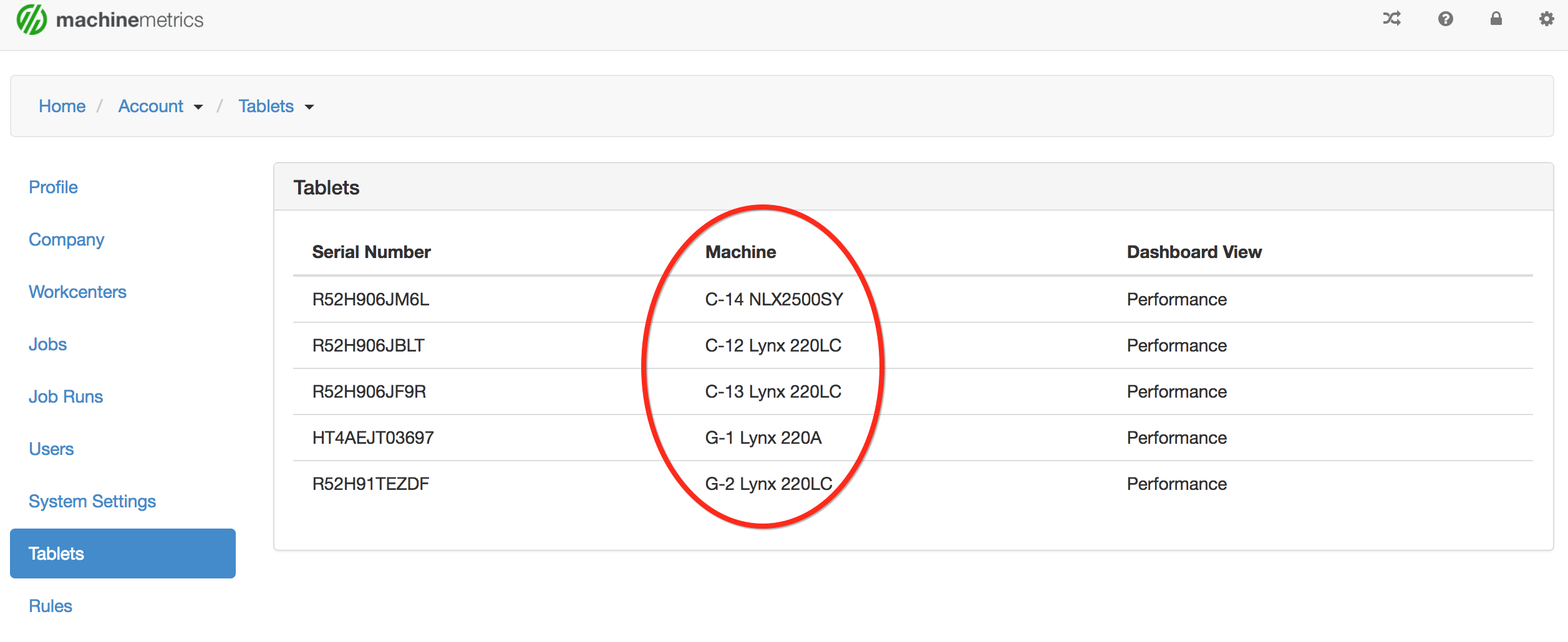 4. In the tablet dialog, select the refresh button and then click the save changes.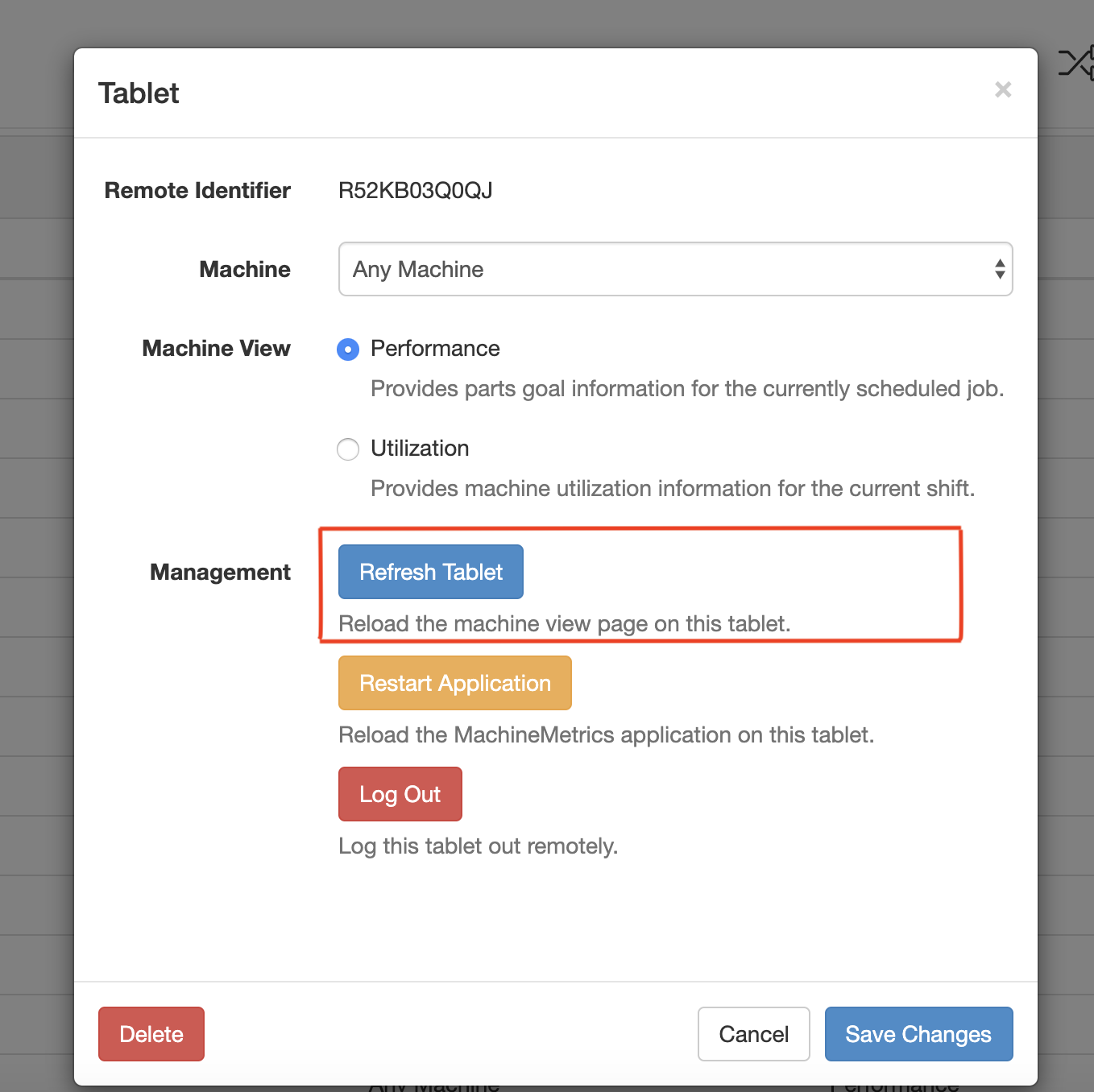 Initiating a Hard Restart
To manually restart your device, press and hold the volume down button for 5 seconds, then (while still holding the volume button) press and hold the power button until the device begins the reboot process. See the image below to ensure you're using the correct buttons.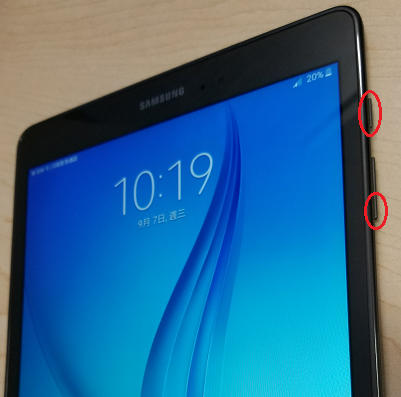 The first troubleshooting step is to initiate a soft restart.
Initiate a Soft Restart
Tap 4 times on the screen and enter the passcode "1234" (if that pass code doesn't work try "0000").
This will take the tablet out of the MachineMetrics app. Press and hold the power button on the side of the tablet until a screen asking to "Power Off" or "Restart" comes up.
Press "Restart" and allow the tablet to restart itself.
If once the tablet has restarted the on-screen keypad still is not functioning properly, please attempt the following:
Get out of the MachineMetrics app again again by tapping the screen 4 times on the screen and enter the passcode "1234" (if that pass code doesn't work try "0000").
In the Settings page, select the gear icon in the top right corner.
. Select General Management
​​
Select Language and input
​​​

Select

On-screen Keyboard

Select Samsung Keyboard ​​​
Select Reset to Default ​​
Select Reset
Additional Support

If all steps above were followed and there was no success you can submit a support ticket to our development team: support@machinemetrics.com. They can refresh your tablets remotely.
KB-Remote & Knox Tablet Update
If you purchased your own tablets rather than purchased tablets through MachineMetrics, the PDF attached to this article will walk you though updates for KB remote and Android Knox. You will need to follow these instructions before we are able to remotely update and diagnose your tablets. The updates also improve your daily user experience by improving the performance and stability on every tablet.
If you have questions or would like any support during the update, please email support@machinemetrics.com.