Keeping our Platform active and our customers' data available and secure is our number one priority. There are times, however, when things may not operate as normal, or we could have an outage that affects the way your data reports. That is why we created our Status Page.
On our Status Updates page, you will find information about Operational Status, System Metrics by the day, week, or month, and Past Incidents. Within each incident, you will find detailed information with time stamps outlining what happened and what we are doing or have done to resolve the issue.
It is important that we keep our customers up to date on the operational status of MachineMetrics. Choose to subscribe via Email, SMS Text, or RSS Feed.
This article will walk you through how to sign up for updates on Status.MachineMetrics.com
Once you are on Status.machinemetrics.com, select the large button to Subscribe to Updates.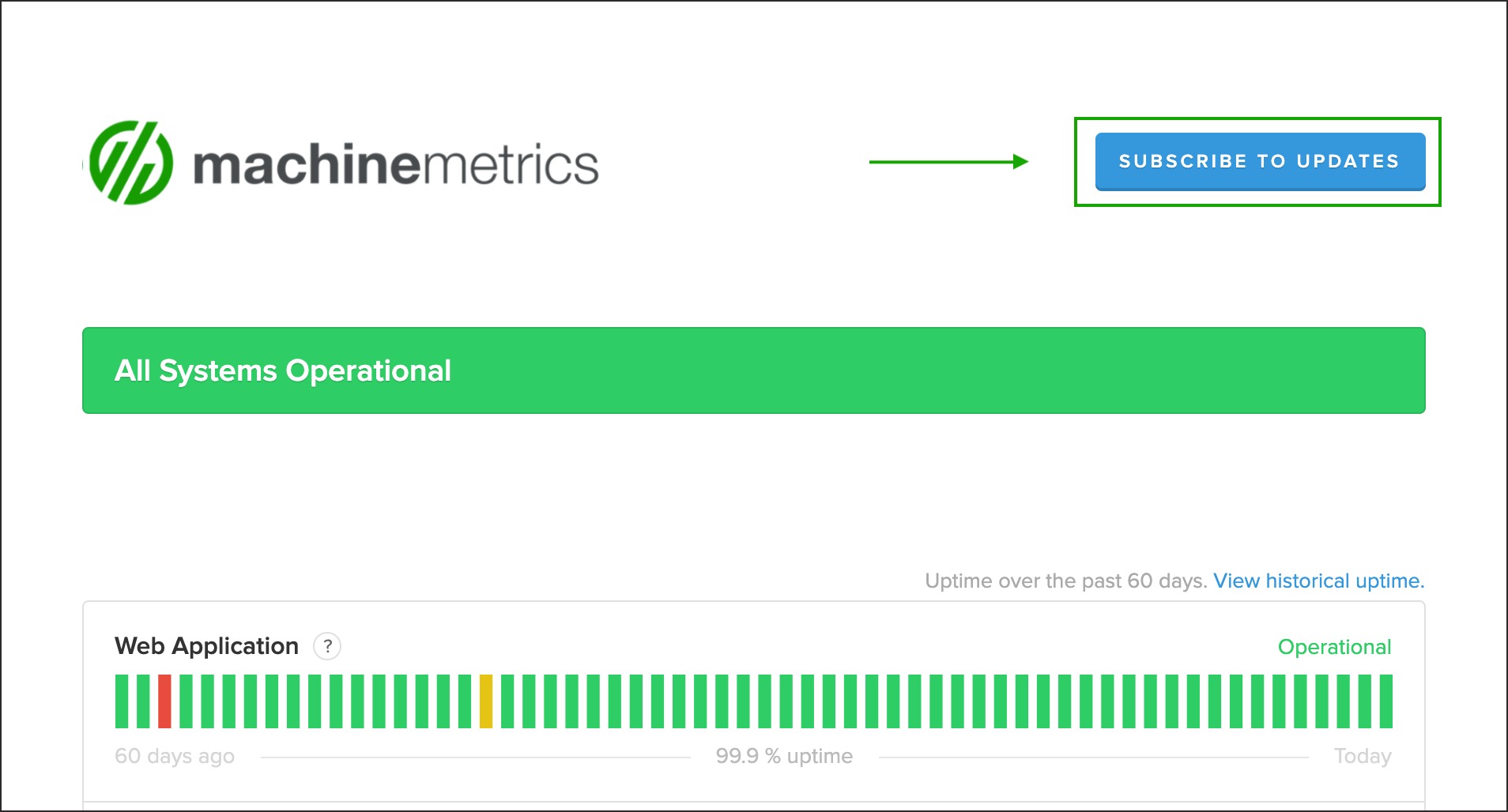 Subscribing via Email
To receive email notifications regarding the Status of MachineMetrics, select the email icon from the options in the modal, shown below. Enter your email address, and select Subscribe Via Email.
Once submitted, you will receive an email to confirm your subscription to Status.MachineMetrics.com.

Within the email, follow the link to Confirm your Subscription.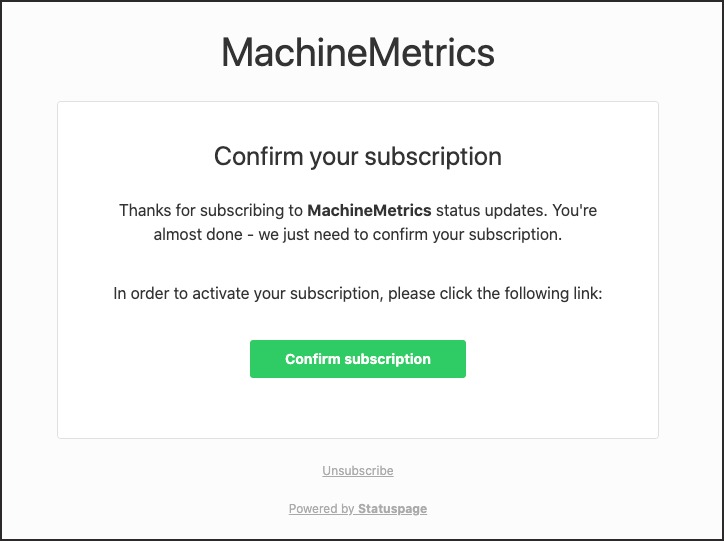 Subscribing via SMS Text
Choose the phone icon in the modal as shown below, and enter your cell phone number to Subscribe via SMS text message.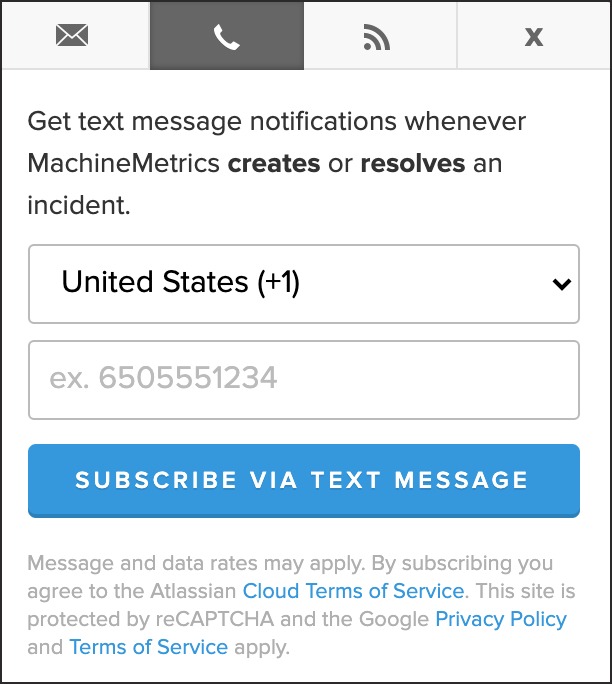 If you choose to be updated by SMS text, you will receive a confirmation text message, as shown below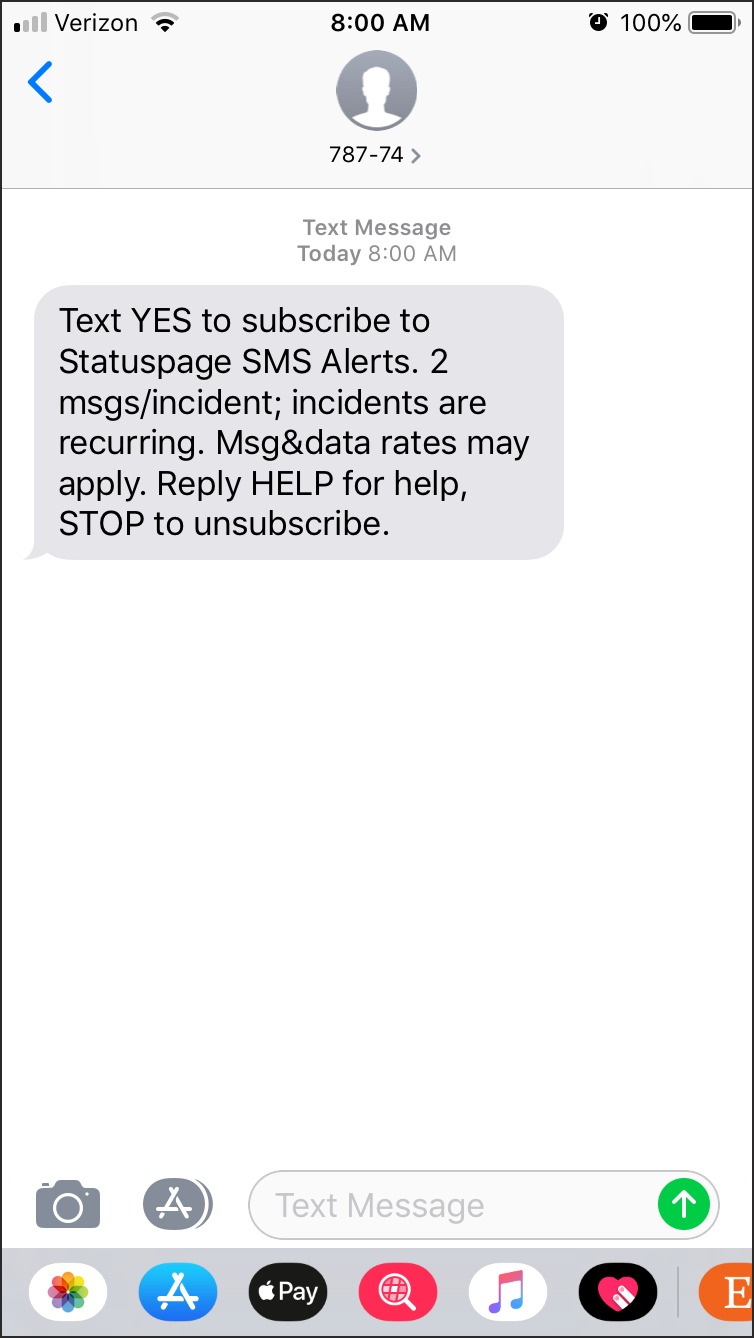 To confirm your subscription, respond YES to the message.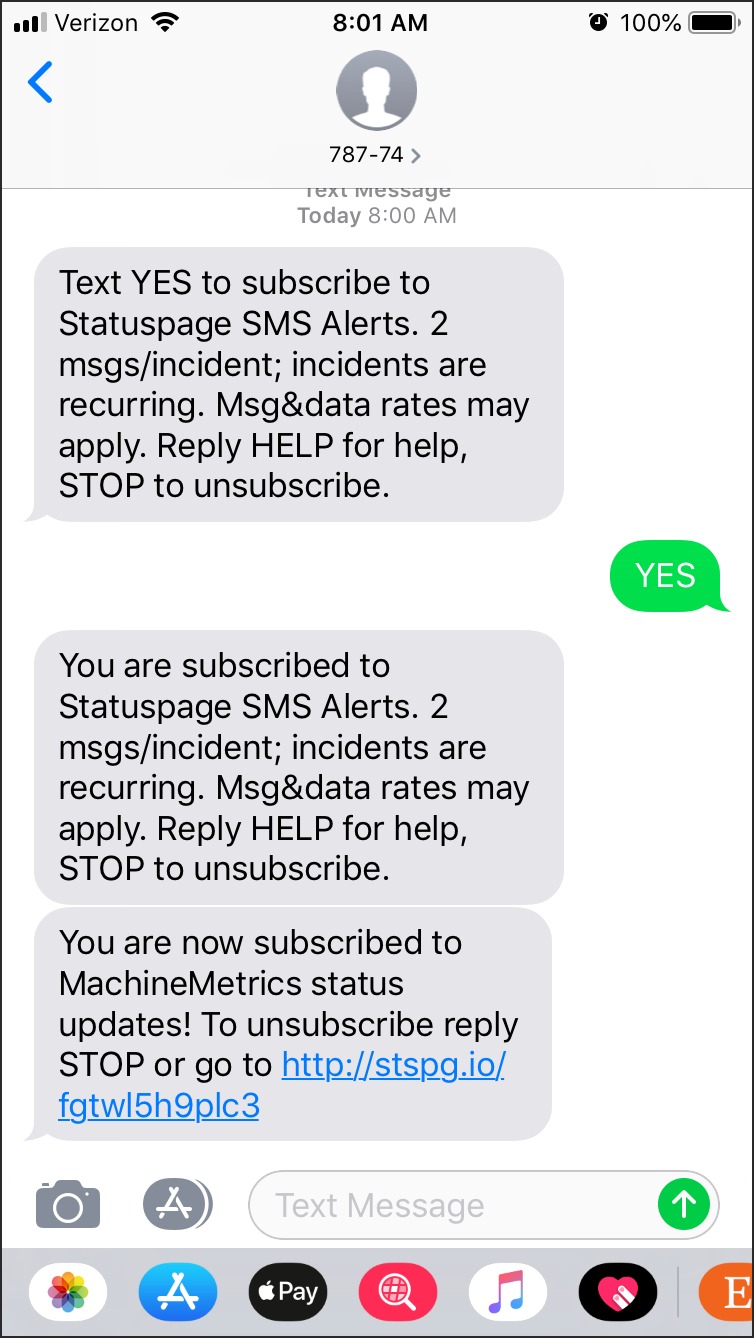 Subscribing via RSS Feed
If you choose to be updated by an RSS feed, you can choose the option below to generate the appropriate code.

Have questions? Reach out to your Customer Success Manager or email Support@MachineMetrics.com.