This article will walk you through the steps needed to get your edge device online and activated with your account. For this process, you need the edge device powered on and connected to a keyboard, monitor, and mouse. If you plan to connect through a wired internet connection, the ethernet cable should also be plugged in.
Step 1: Welcome Screen
Once your edge device is powered on and your peripherals are connected, a logo will appear for 10-15 seconds and you'll then be presented with a welcome screen. Click "Let's get started!" to proceed.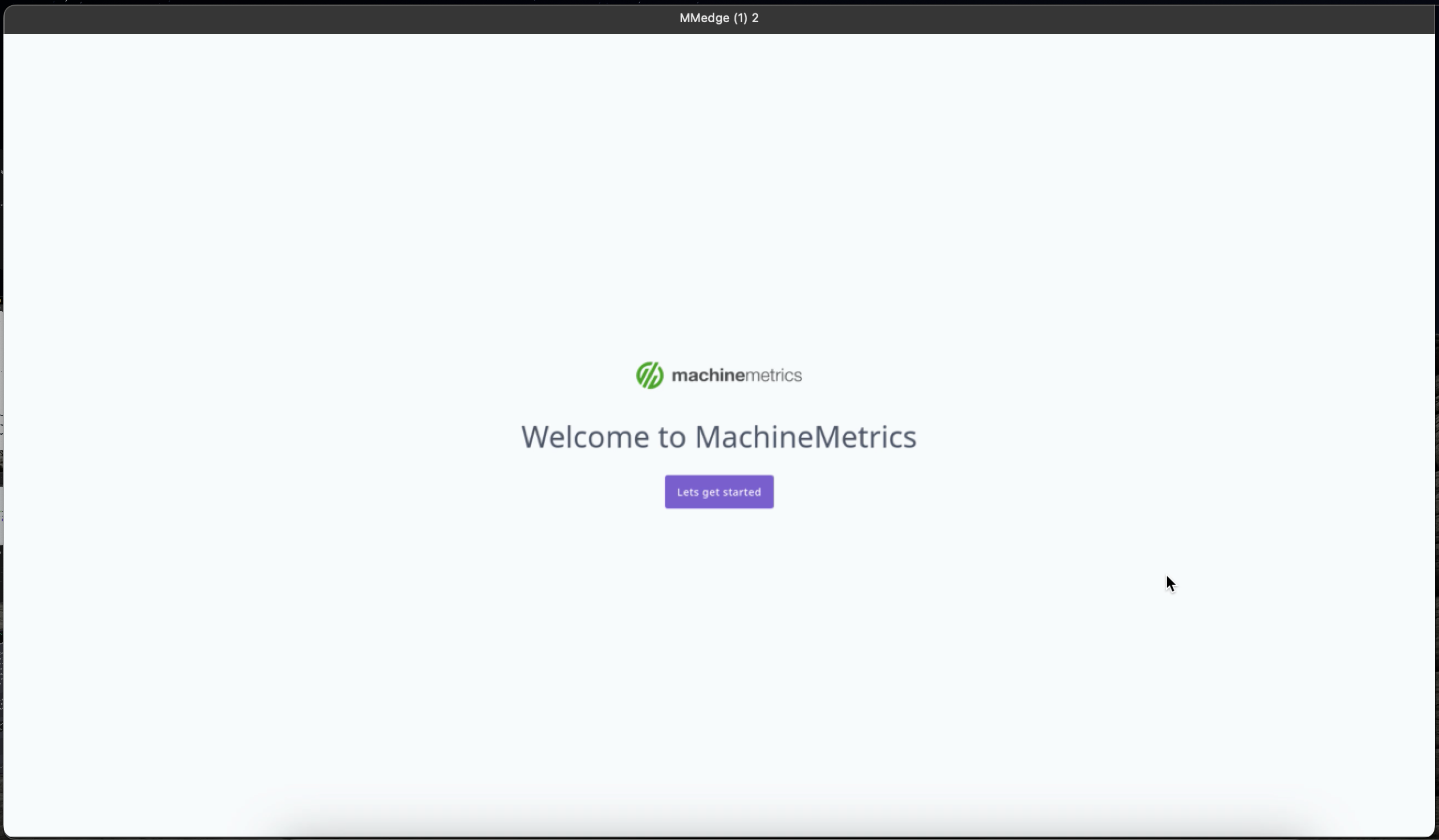 Step 2: Establish an Internet Connection
The next step is to get your edge device connected to the internet. You'll be presented with two connection options: WiFi or Ethernet.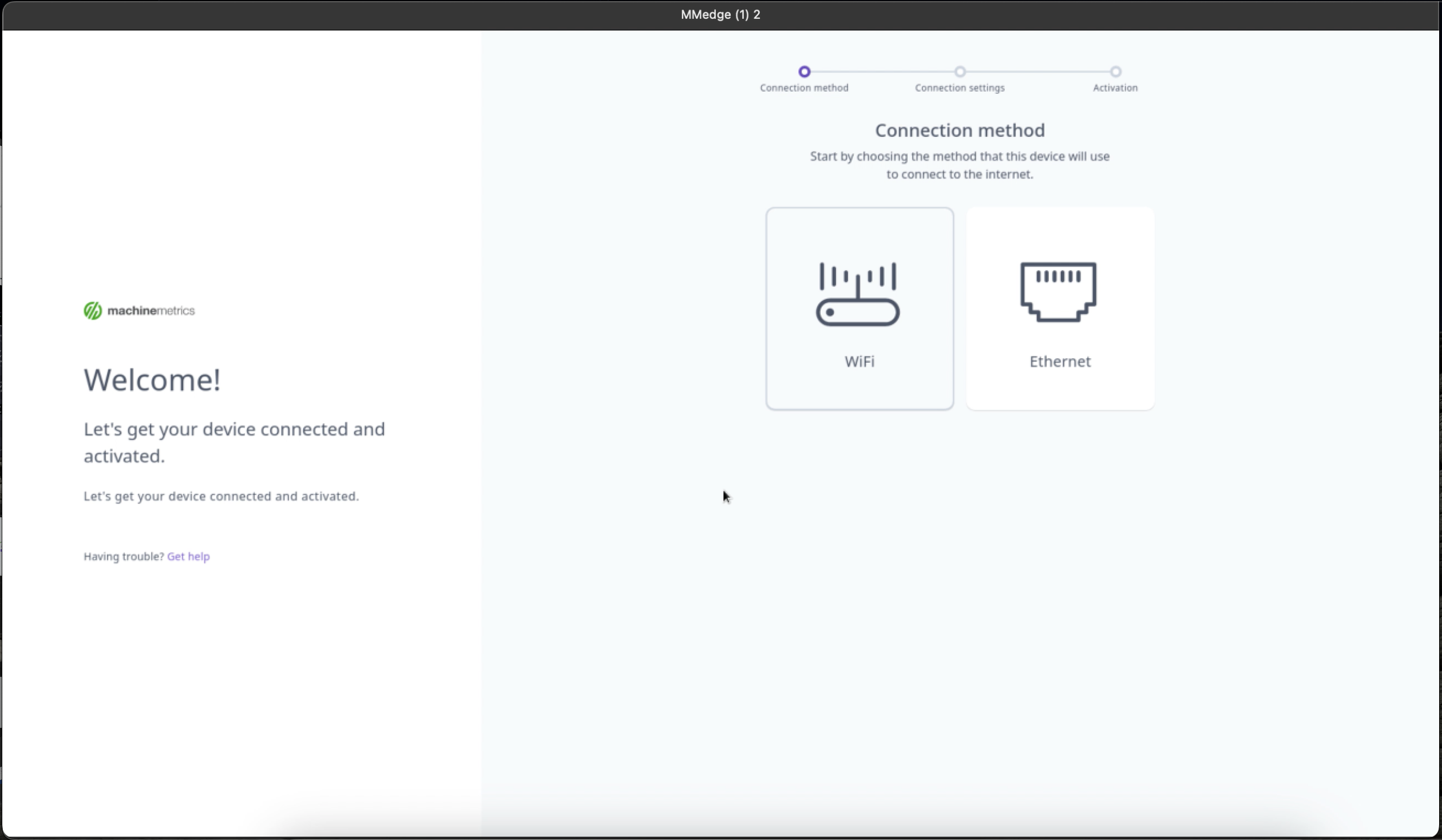 WiFi Connection:
Select 'WiFi' as your preferred connection method.
You will then be prompted to choose the WiFi network from a list.
Select your preferred network and type in the password.

Ethernet Connection:
If you prefer a wired connection, select 'Ethernet'.
You'll be prompted to select the network interface. If one of the Ethernet ports is plugged in, you'll see that noted in the list as 'Connected'.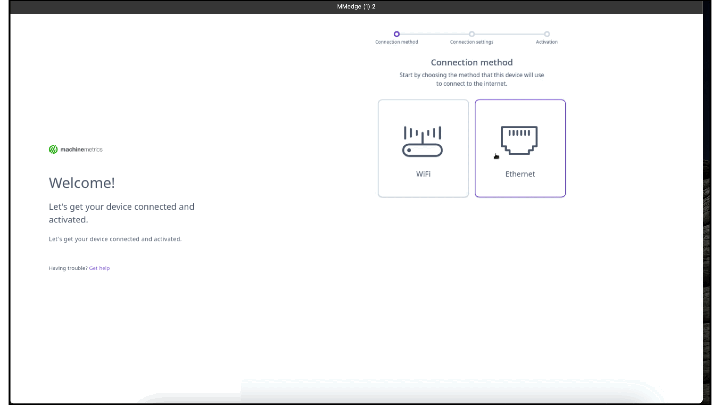 The interfaces are set up as DHCP (Dynamic Host Configuration Protocol) by default, meaning they automatically receive the necessary settings from the router. However, if you need to configure a static IP address, follow the on-screen instructions.
Step 3: Verify Firewall Configuration
Once your internet connection is established, the edge device will run a series of tests to verify that the firewall is properly configured. This step is important to ensure that communication won't be blocked.
Step 4: Activate Your Edge Device
Once the firewall tests have returned and the connection is confirmed, you will be presented with a QR code on the screen. This code needs to be scanned to activate the device with your account.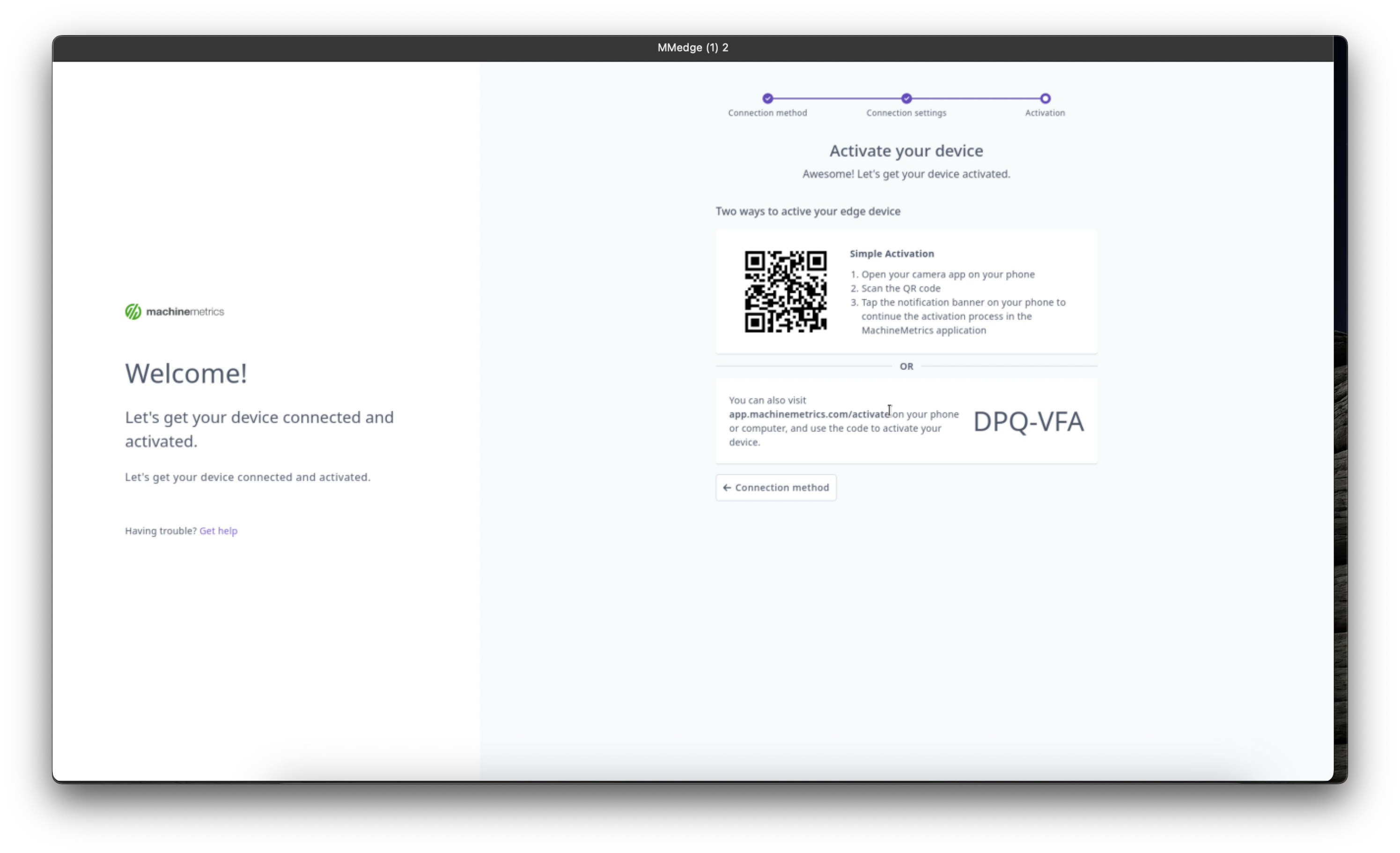 Using your phone, scan the QR code.
You will be prompted to log into MachineMetrics if you haven't already done so.
Once logged in, you'll see a form that has been automatically filled out with the activation code. Click "Add Edge Device".
Step 5: Connect to Your Machine Network
Follow on-screen instructions for configuring the edge device to connect a second networking interface to your machine network.

And that's it!
Your edge device should now be online and activated on your account. The setup is simple and straightforward, but if you encounter any difficulties, don't hesitate to reach out to our support team for help. Happy networking!