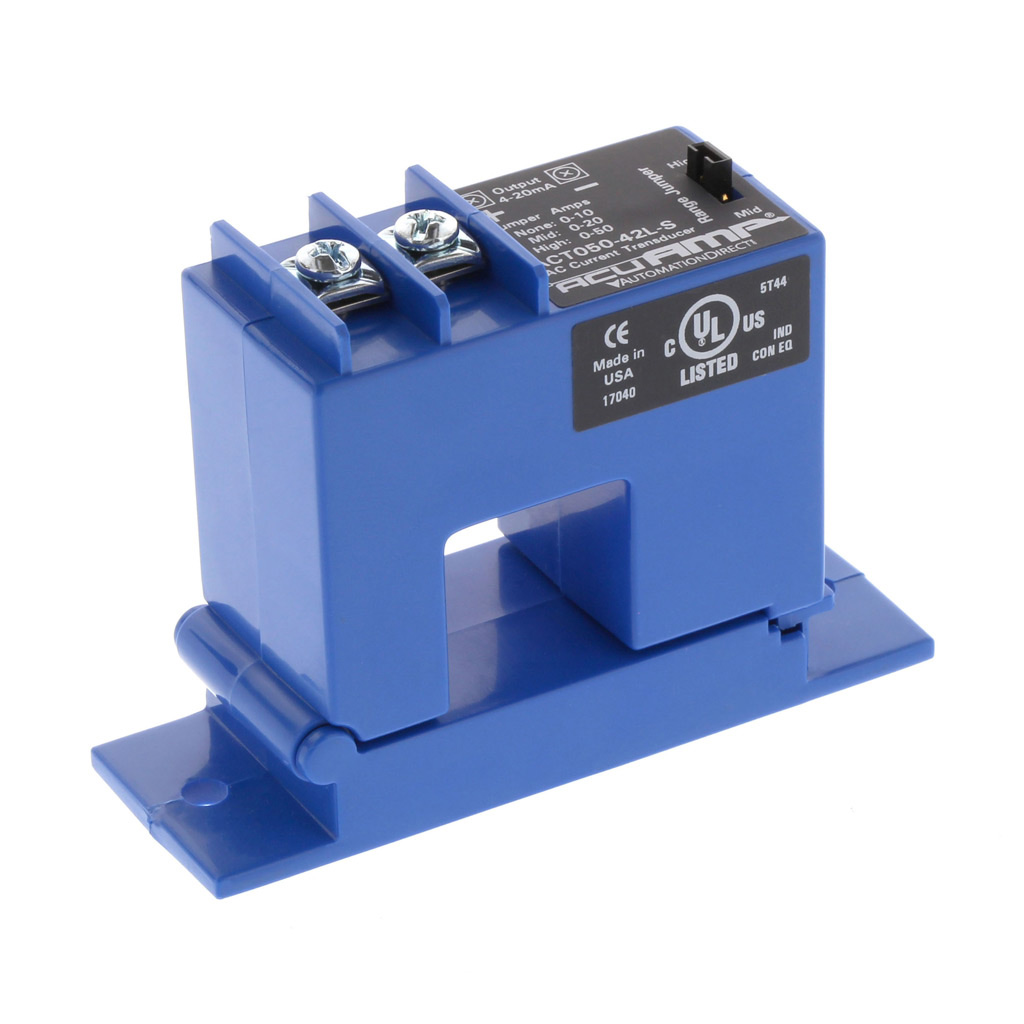 The AC current transducer monitors the flow of alternating current on a conductor and outputs a proportional DC voltage at its positive (+) and negative (-) screw terminals. The CT is especially useful for monitoring AC motor drives. As most of the motors used in CNC machines are three phase AC, the CT is a very useful sensor. When used in an integration, the AC current transducer is most commonly used to monitor the:
Spindle drives
Axis drives
Work conveyor motor
The most common application for the AC Current Transducer is to monitor the spindle drive of a machine to determine active and idle states.
Locate your machine's spindle drive
The spindle drive pictured below is flanked by the power supply to the right, and the axes drive to the left. The spindle drive is responsible for sending power to the spindle motor. Most often the power it delivers is three phase AC. The three legs labeled U, V, W go to the spindle motor. Clamp the CT around any one of the three phase legs.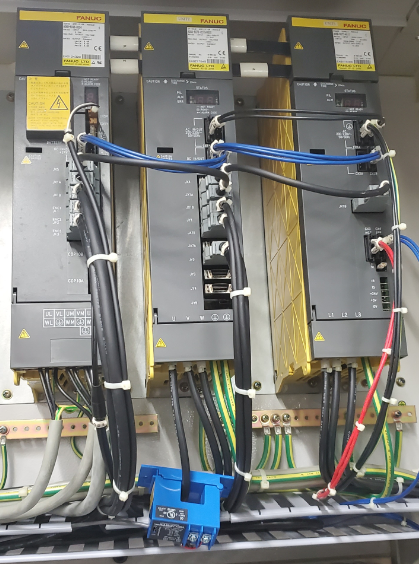 Connect the CT to the LabJack
Connect the positive (+) terminal of the Current Transducer to AIN0 of the LabJack.
Connect the negative (-) terminal of the Current Transducer to GND of the LabJack.
*Below is the signal from the Current Transducer monitoring activity on the spindle.

Have questions? Reach out to your Customer Success Manager or email Support@machinemetrics.com.