Introduction
This article will guide you through finding the MAC Address of your tablet that has been provisioned for use with MachineMetrics without the need to have an internet connection.
Steps to Find Tablet MAC Address
Step 1: Swipe downward from the top of the screen on the tablet and select the three dots in the upper right-hand corner.

Step 2: Select "Settings" in the pop-up menu. This will trigger a password dialog box to open.

Step 3: Once the password dialogue opens, enter the password "1234" or "0000" and select "OK".
Step 4: You will now see a Settings screen. Select "Admin" towards the bottom.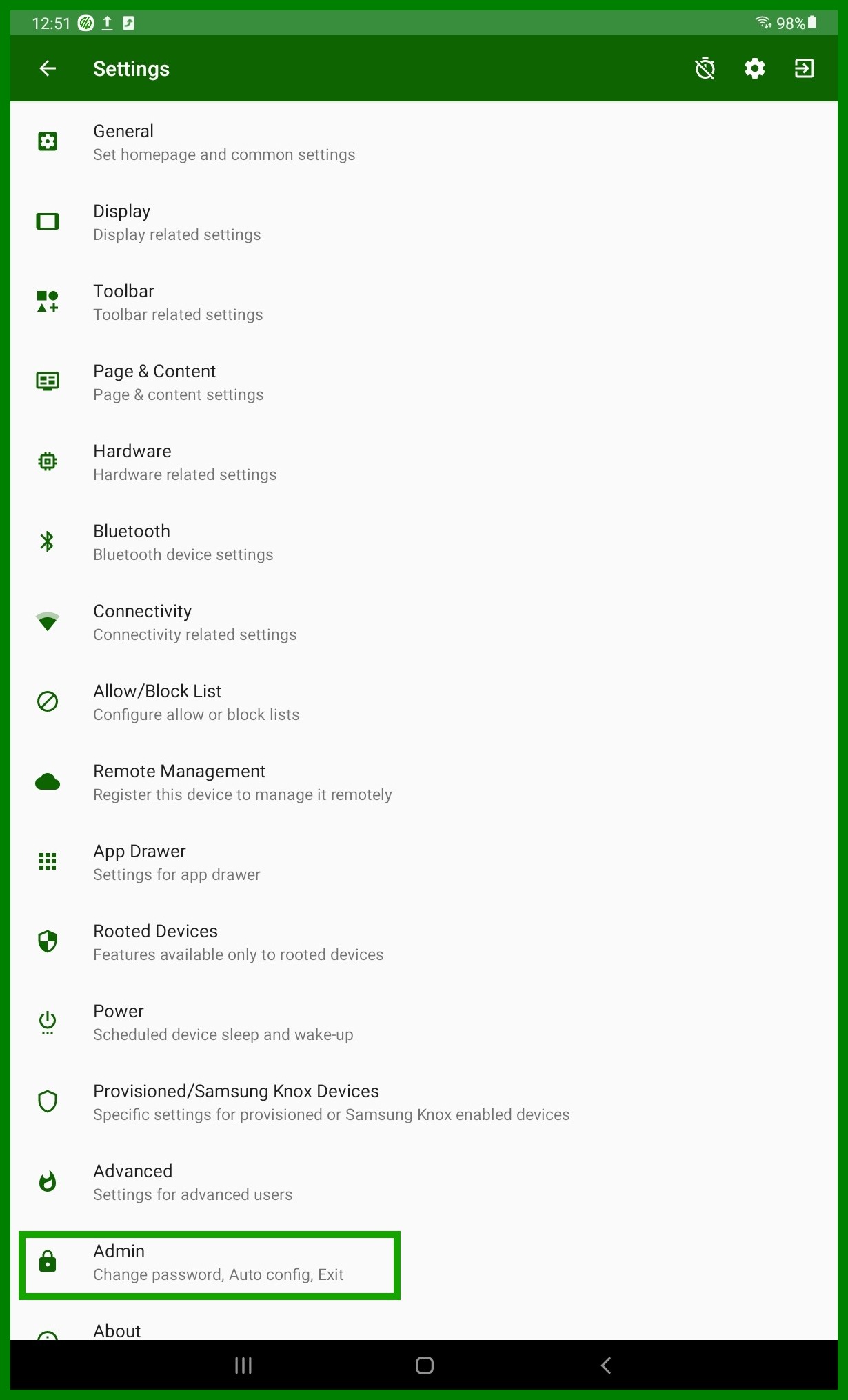 Step 5: From the "Admin" page, select "System Settings".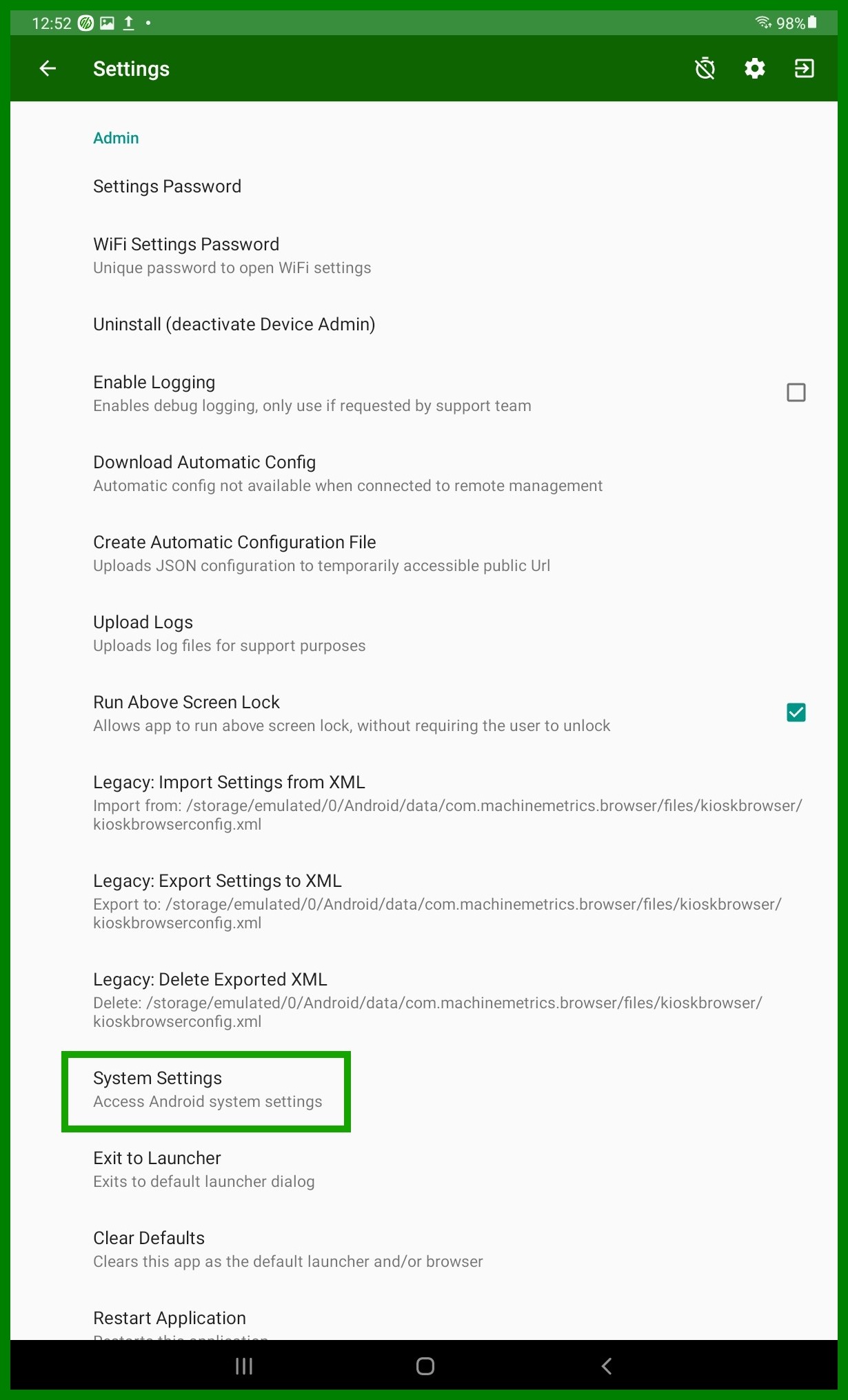 Step 6: You should now be on the Settings page for the Android device. Scroll to the bottom and select "About tablet".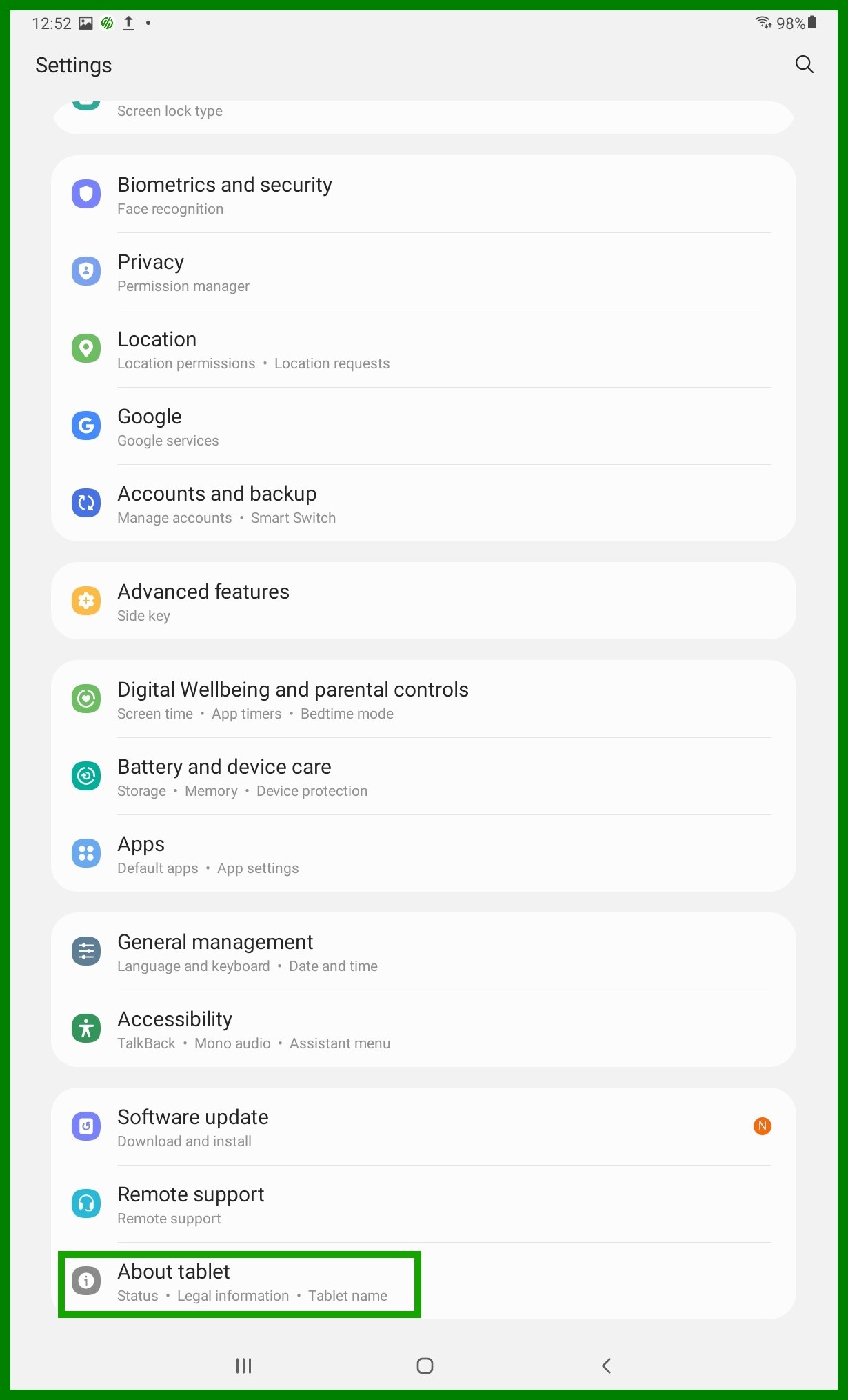 Step 7: On the following page, select "Status information".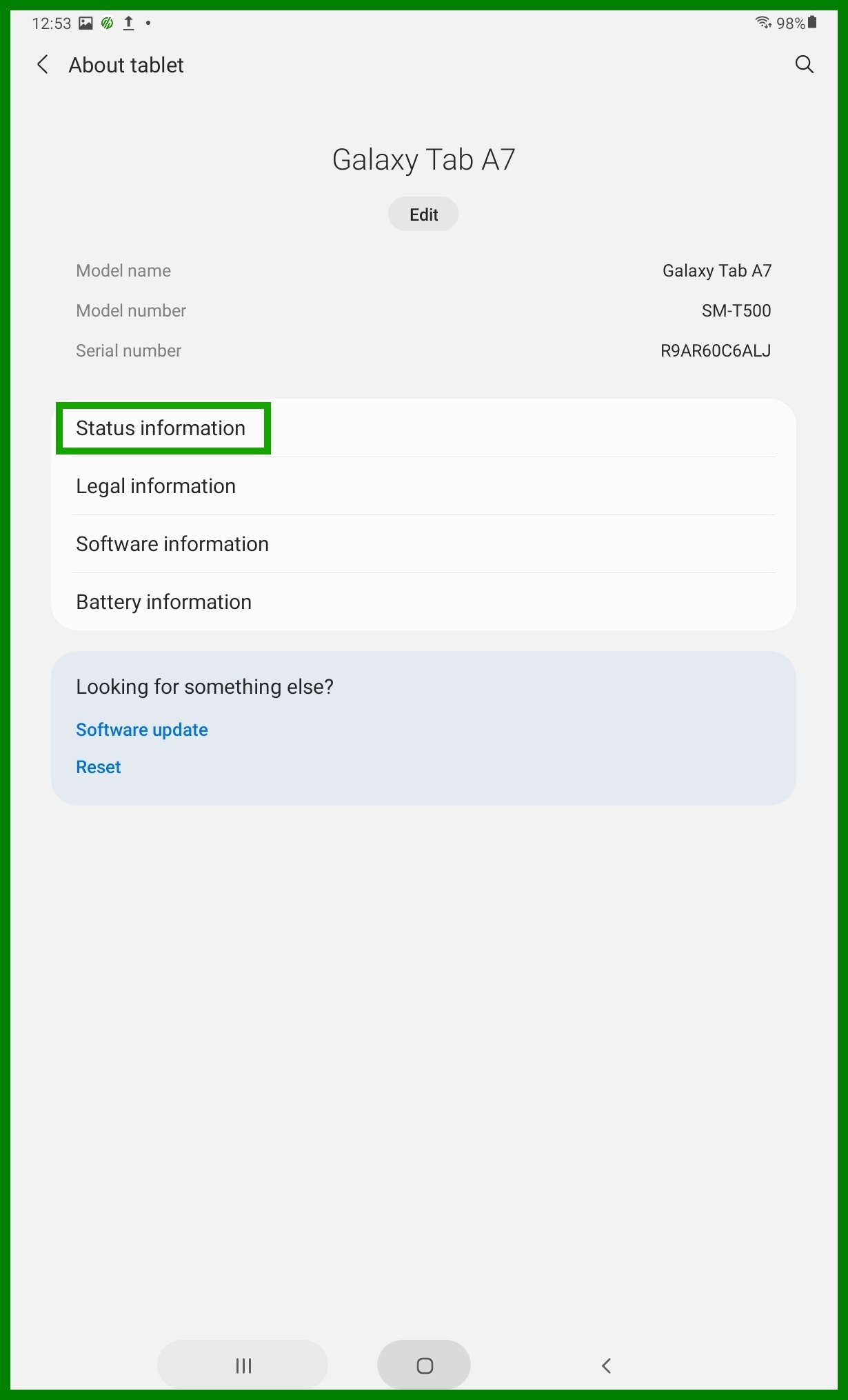 Step 8: You should now see the "Tablet Wi-Fi MAC address".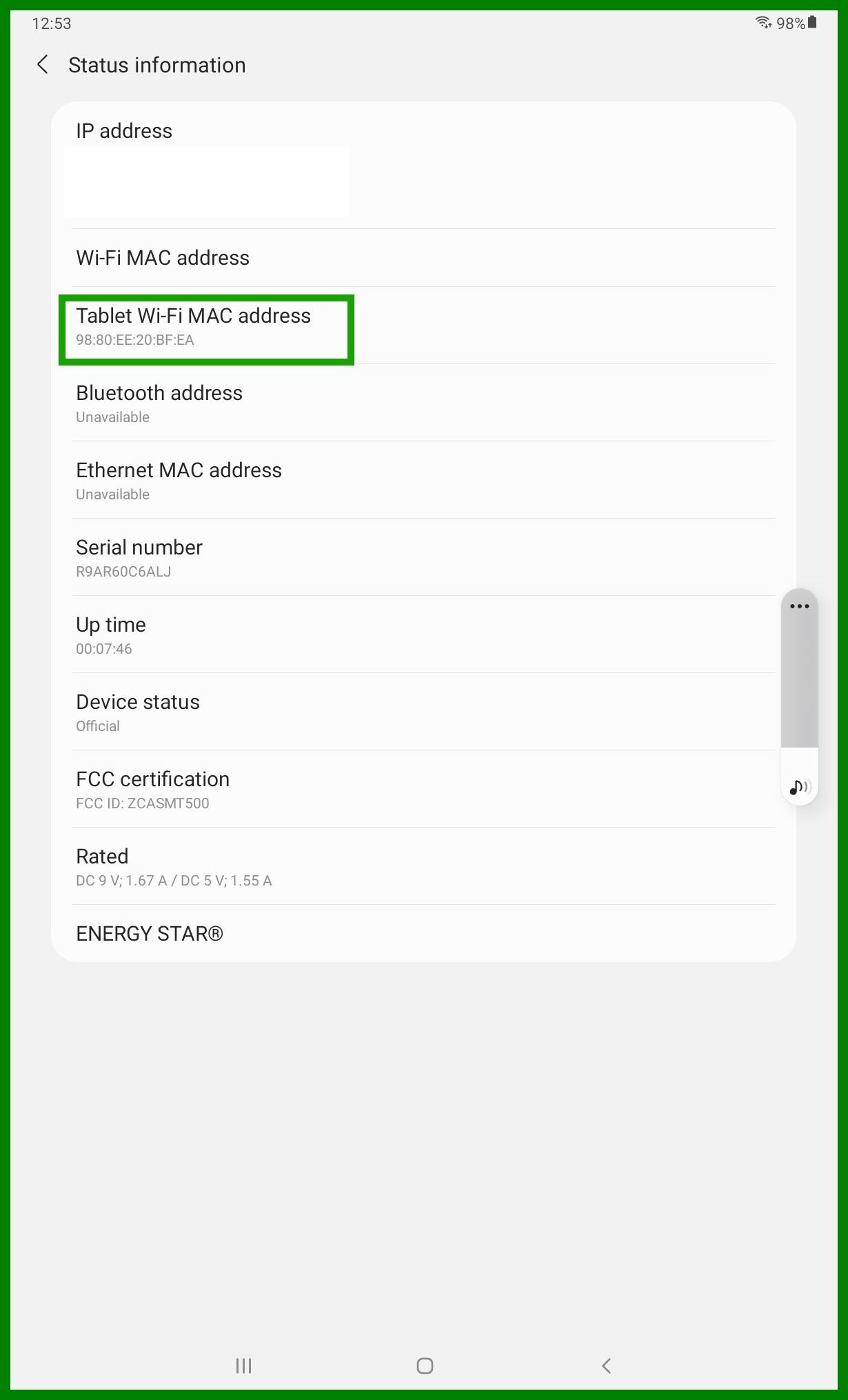 Press the 'Home' or 'back' button on the tablet to go back to the MachineMetrics operator view.
If you have any additional questions, please contact support@machinemetrics.com.