Introduction:
The Brother CNC HTTP Connector allows machine data to be collected directly from the machine's ethernet port.
This HTTP Brother Connector is compatible with the following Brother Control Models:
CNC B00 Control
CNC C00 Control
CNC D00 Control
IMPORTANT NOTE:
A Minimum Firmware version of 12.026+ is required for machines using this connectivity method. Due to issues with firmware versions prior to 12.026 the machine control will alarm out if using this data collection method with an unsupported firmware version.
Configuration
Step 1:
Start by confirming whether your Brother CNC has the "Ethernet/FTP" tab.
Press the "DATA BANK" hardkey, followed by the "Communication Parameter" softkey.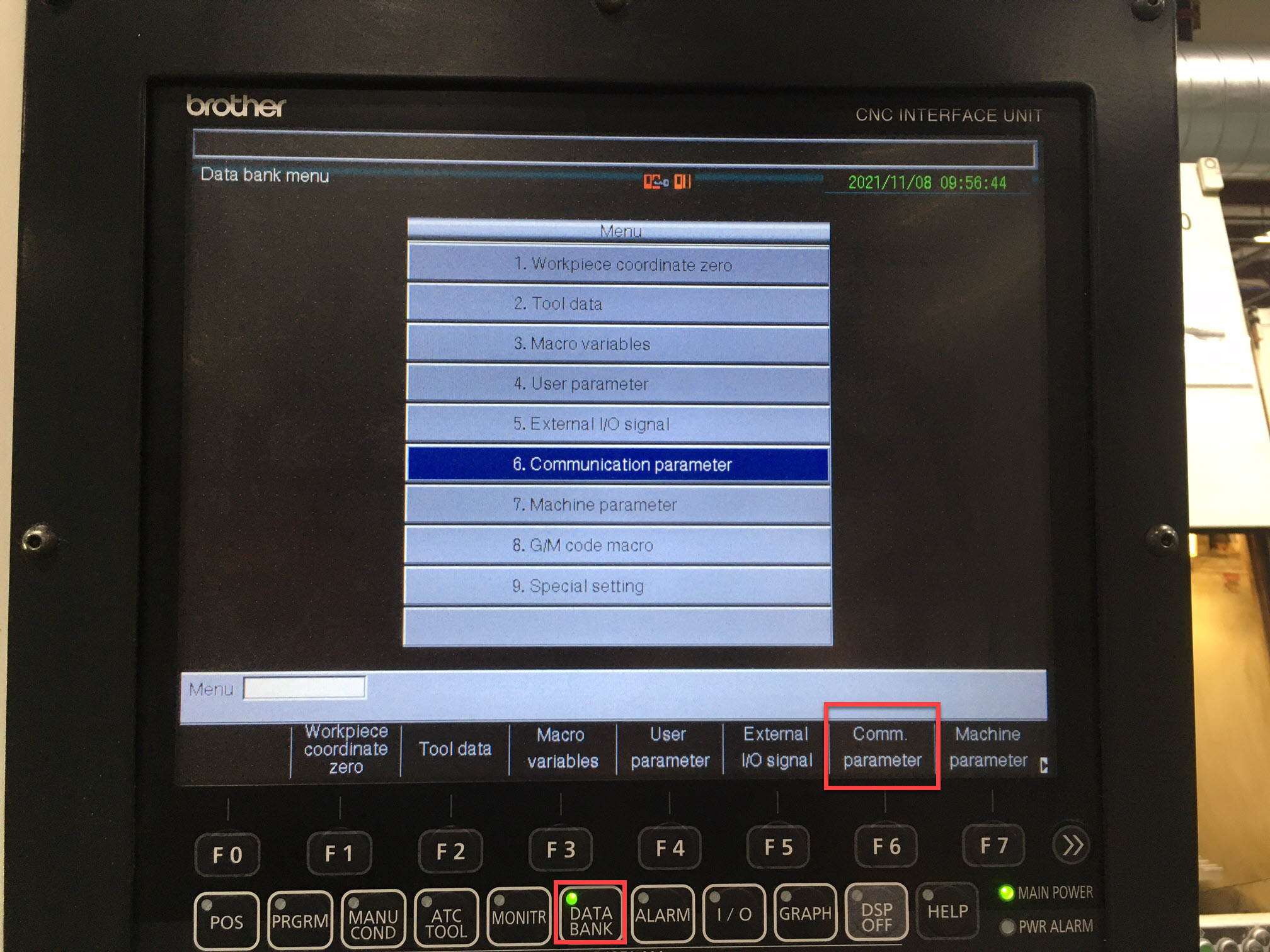 Step 2:
When you have reached the Communication Parameters page, find the "Ethernet/FTP" tab. From here you will need to set an IP address on the machine. This address is what MachineMetrics will use as the connection address to the machine, so make sure the edge device can communicate with whatever IP range in this field: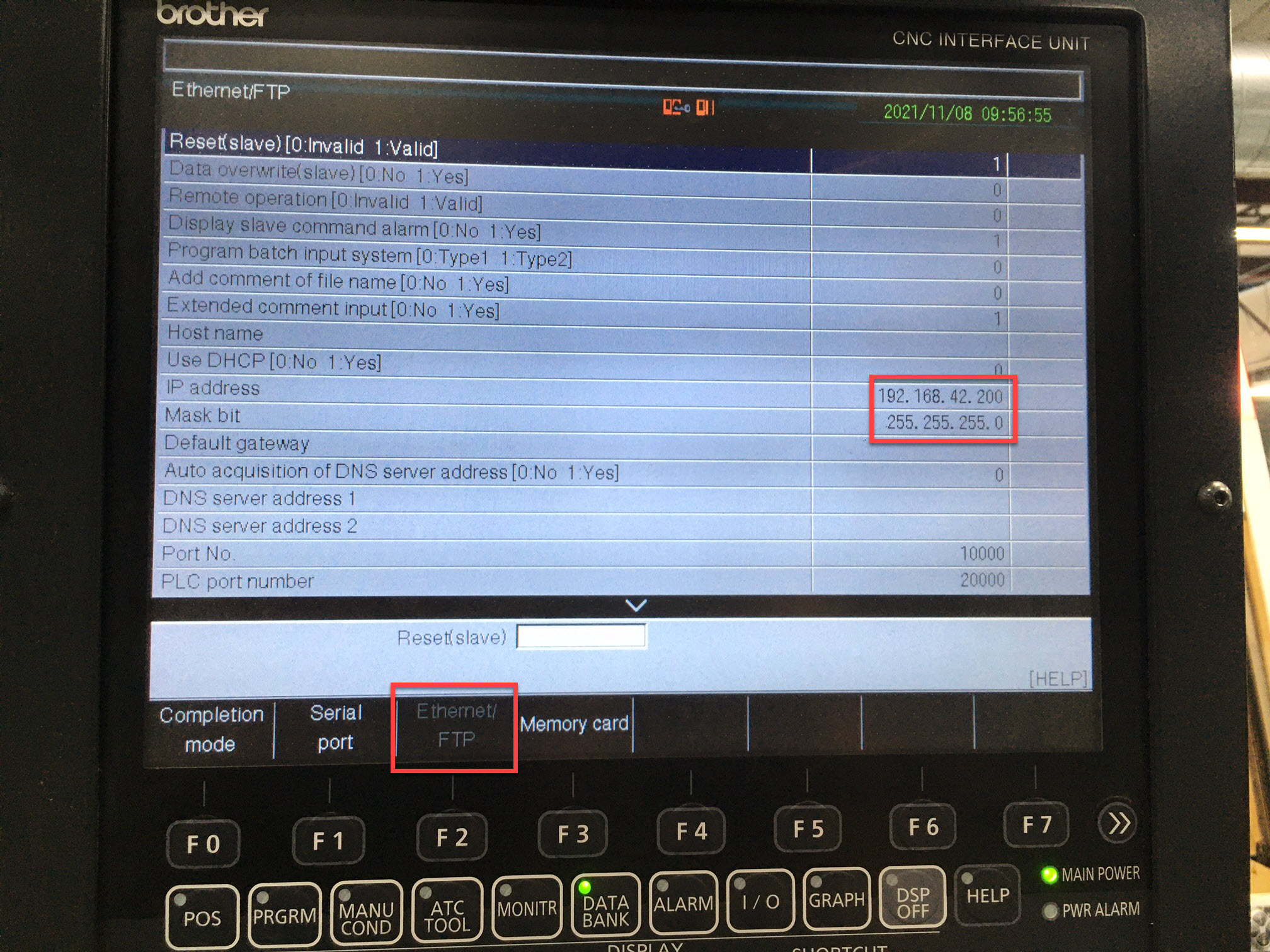 Step 3:
Depending on your control type, you may be required to enter the IP/Subnet/gateway using these instructions:

Step 4:
Plug the ethernet connection into the port in the machine's main electrical cabinet: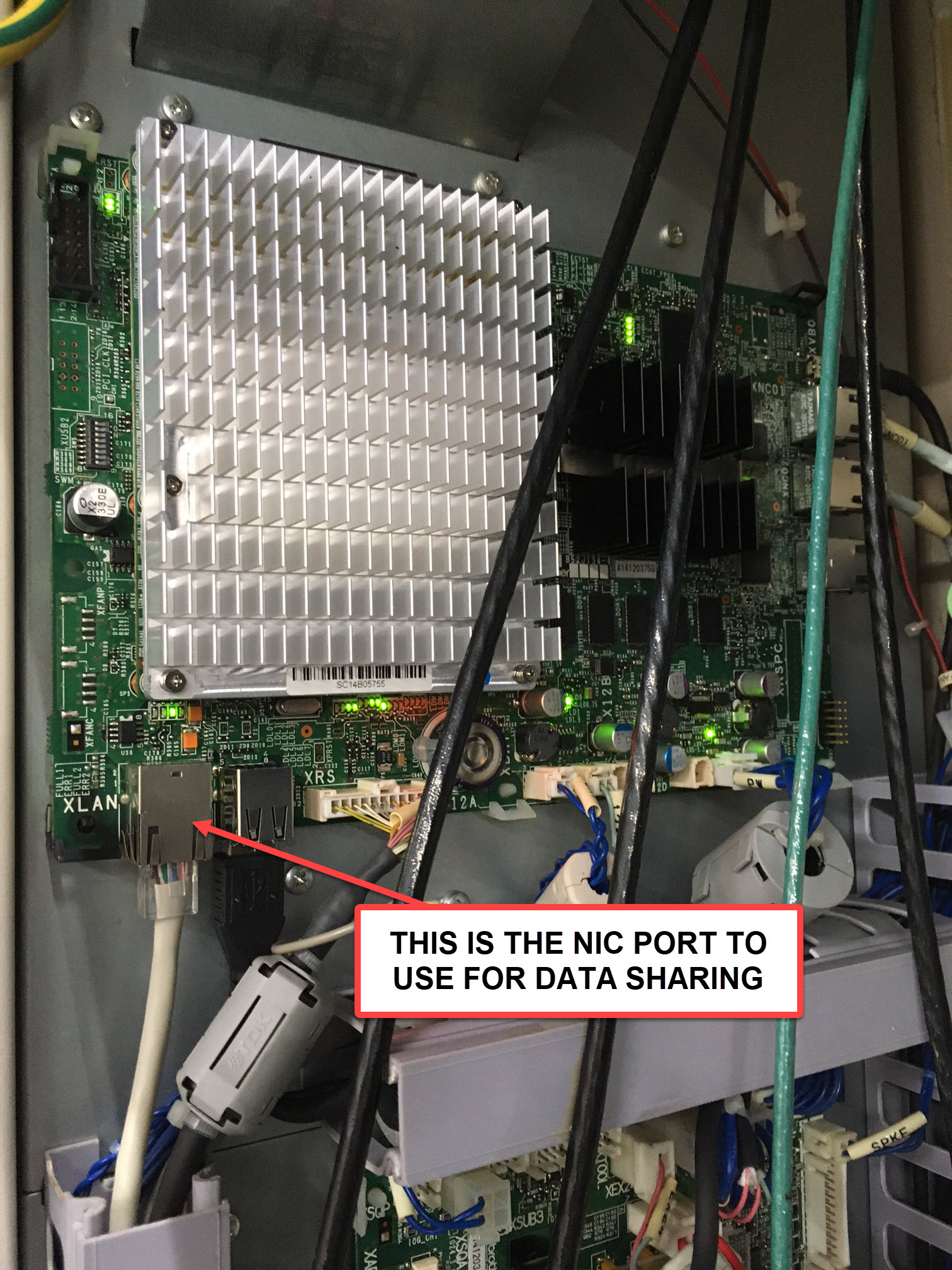 Step 5:
The "Display slave command alarm" option should be set to 0 (off)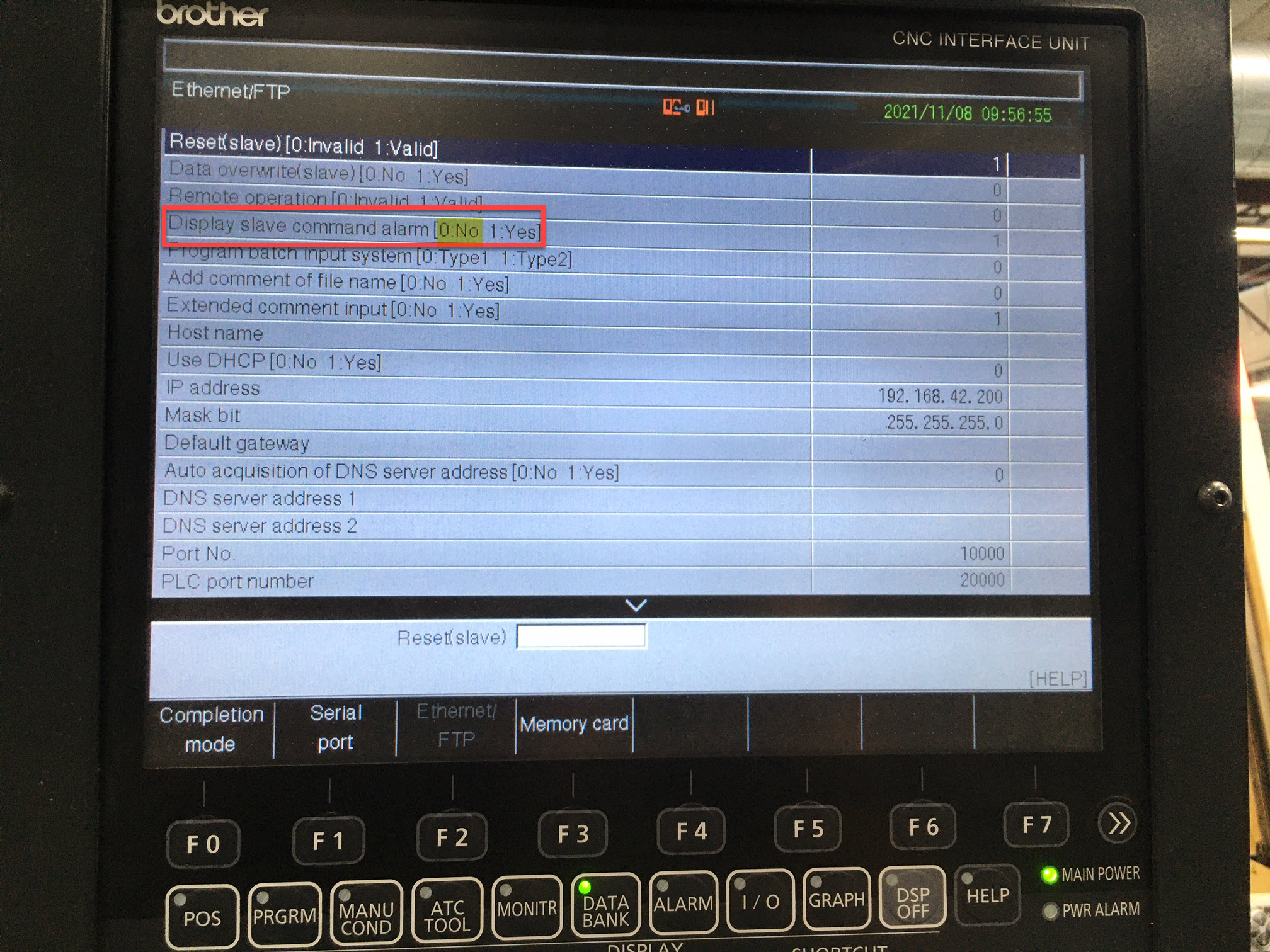 Step 6:
On machines with firmware 12 or newer, "Restrict Ethernet Access" should be set to 0 (off)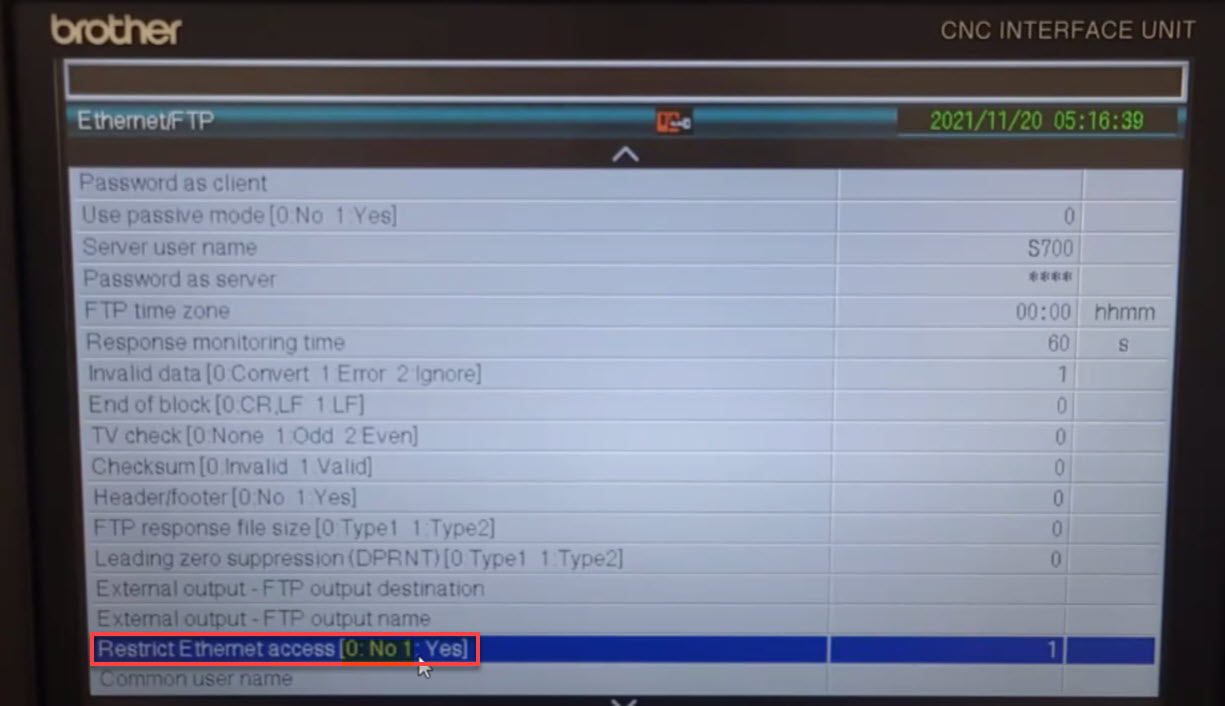 Step 7:
Ensure Brother HTTP is selected within the MachineMetrics Application.

The "Connection Address" should be the same IP address as you set on the Brother control. In the adapter script section, indicate that data polling should only occur once every 5 seconds: