Introduction
The Report Builder Production Report is a useful tool to see Production data from your factory. Although this is an out-of-the-box report that MachineMetrics provides, you can also customize it in the Report Builder which allows for additional flexibility. This article will detail how to obtain the data for a standard Production Report using the Report Builder.
Topics covered in this article
Accessing the Production Report
The Production Report can be accessed from the Reports Landing Page.
From the Reports Landing Page
To access the Production Report from the Reports Landing page, do the following:
Login to MachineMetrics. The default view of the

Machines List

will open.

Click on

Reports

in the main navigation

Select the

Production

report tile as shown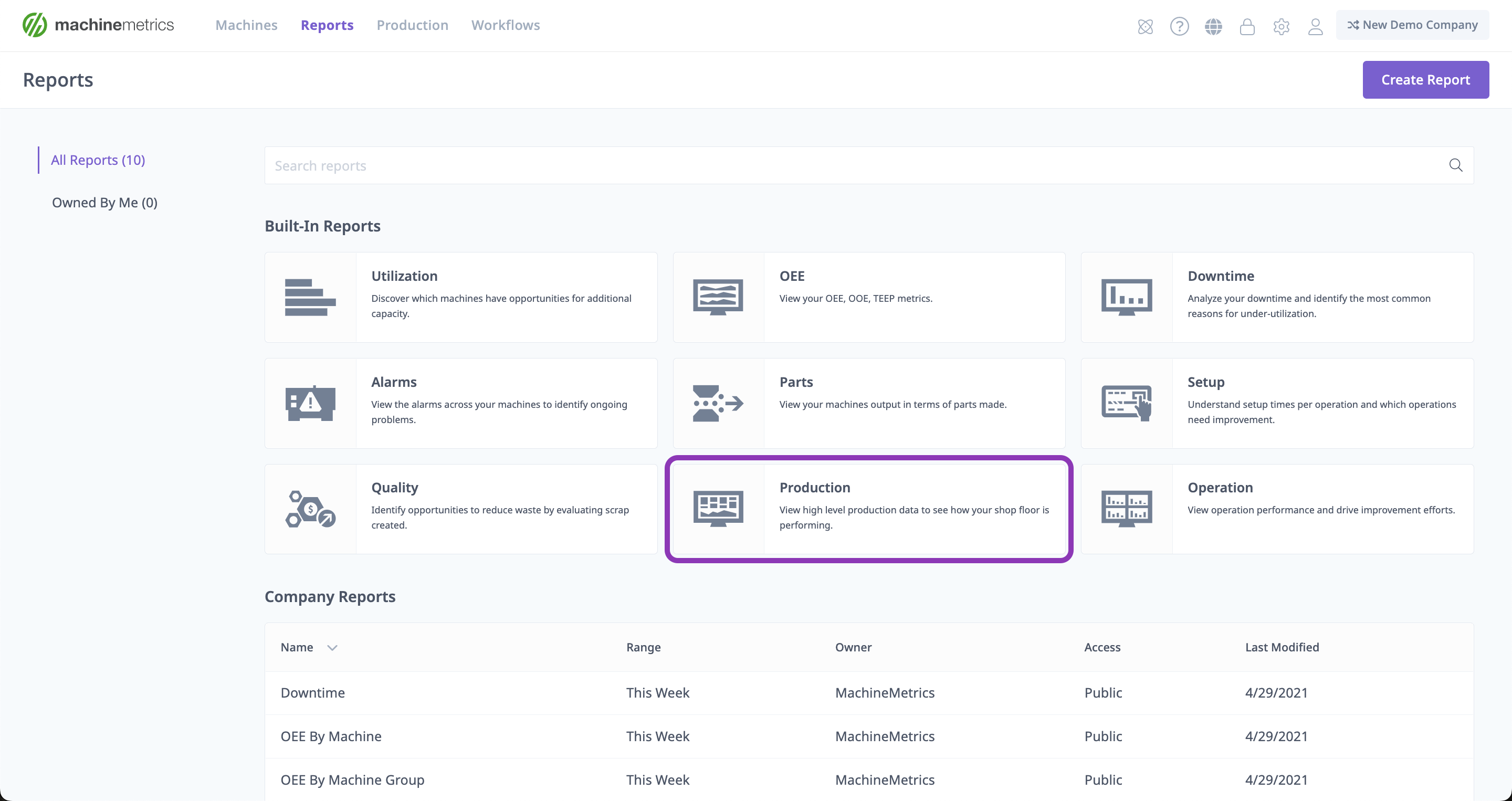 Building the Production Report in the Report Builder
First, on your company dashboard navigate to Reports > Report Builder. You will then see the blank template, as well as the controls on the left side.

Next, to build the standard Production Report, you'll want to choose Select All for each section in the Selected Data tab.
Note: In this example, the controls panel is displaying the collapsed view to show all sections of data that can be selected.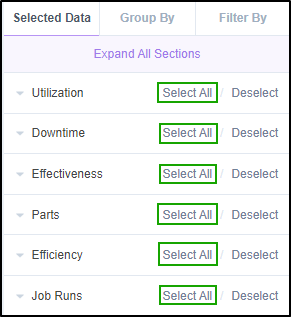 As the standard Production Report is grouped by Job and then Machine, in the Group By tab, you will select Job and Machine for the grouping.
Note: The group by tab is hierarchical, so the order in which they are selected determines the order in which they are displayed in the report.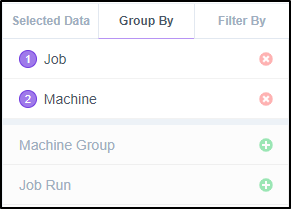 After you select Build Report in the upper right of the screen, the report displayed will include all of the data that is in the standard Production Report. From here you can customize this report to display the data that you find interesting and useful for your operations. You can also select Show Charts to see the data visualized.

To save this report and share it with your team, visit the Save and Load Reports section of our Report Builder article.
Watch a Tutorial
Below, you will find a step-by-step tutorial to guide you through this process in the product.
Here's an interactive tutorial
https://www.iorad.com/player/1762713/How-to-Build-the-Production-Report-in-the-Report-Builder
Have Questions?
If you have any questions please reach out to support@machinemetrics.com for assistance.