Introduction
The Report Builder Production Report is a useful tool to see Production data from your factory. Although this is an out-of-the-box report that MachineMetrics provides, you can also customize it in the Report Builder which allows for additional flexibility. This article will detail how to obtain the data for a standard Production Report using the Report Builder.
Topics covered in this article
Accessing the Production Report
The Production Report can be accessed from the Reports Landing Page.
From the Reports Landing Page
To access the Production Report from the Reports Landing page, do the following:
Click on

Reports

in the sidebar navigation

Select the

Production

report tile as shown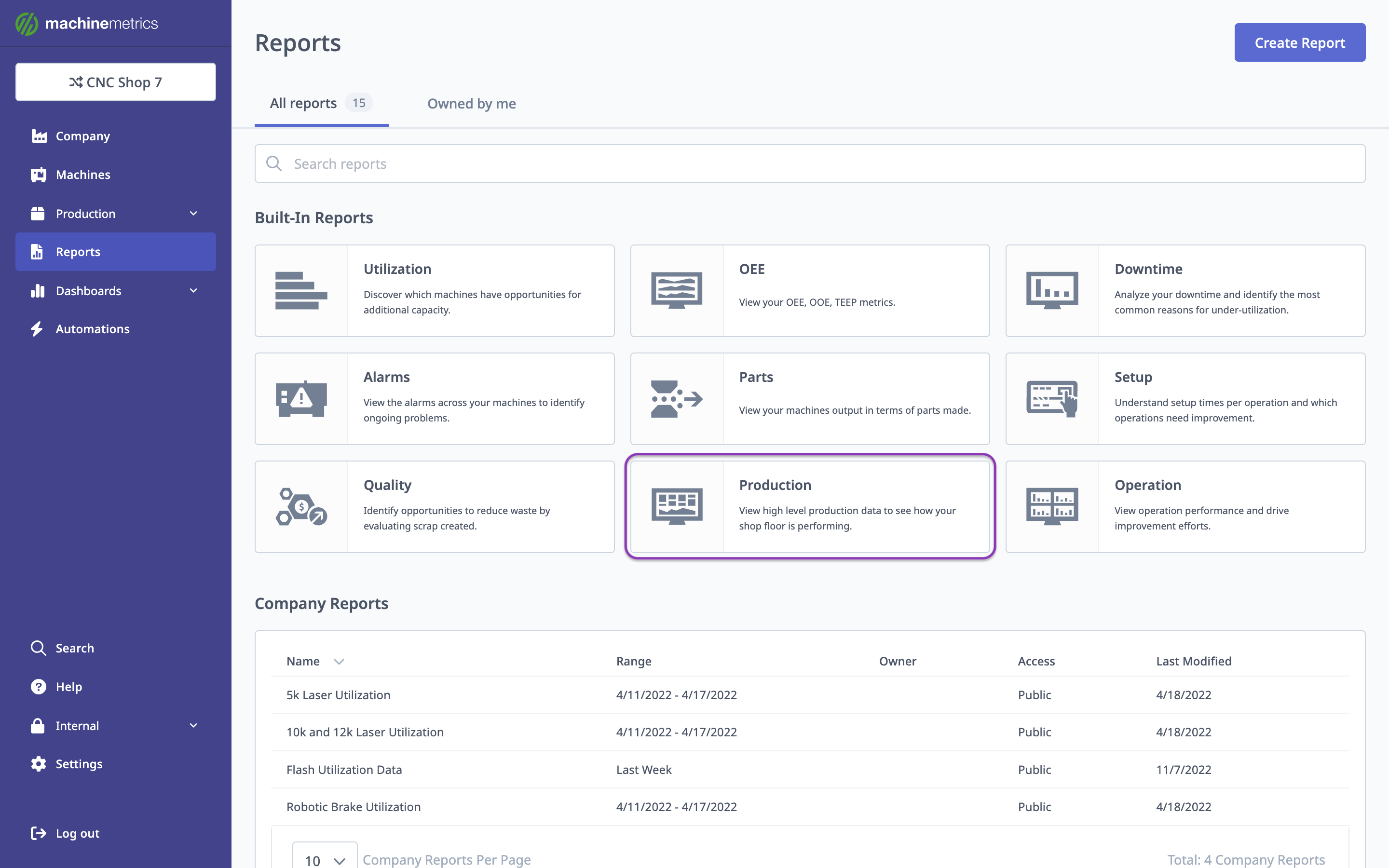 From here you can customize this report to display the data that you find interesting and useful for your operations. You can also select Show Charts to see the data visualized.

To save this report and share it with your team, visit the Save and Load Reports section of our Report Builder article.
Have Questions?
If you have any questions please reach out to support@machinemetrics.com for assistance.