Machine Not Reporting
There are a number of reasons why a machine might stop reporting to MachineMetrics. This article will discuss some common reasons why a machine may stop reporting and the troubleshooting steps you can take to resolve the problem. Some of these may be specific to integration methods.
Topics included in this article:
Tablet View
Below is an example of what a machine would display in the tablet view if the machine has not been reporting. This indicates a problem with the machine's ability to communicate with MachineMetrics, and not a problem with the tablet.
Operator Dashboard View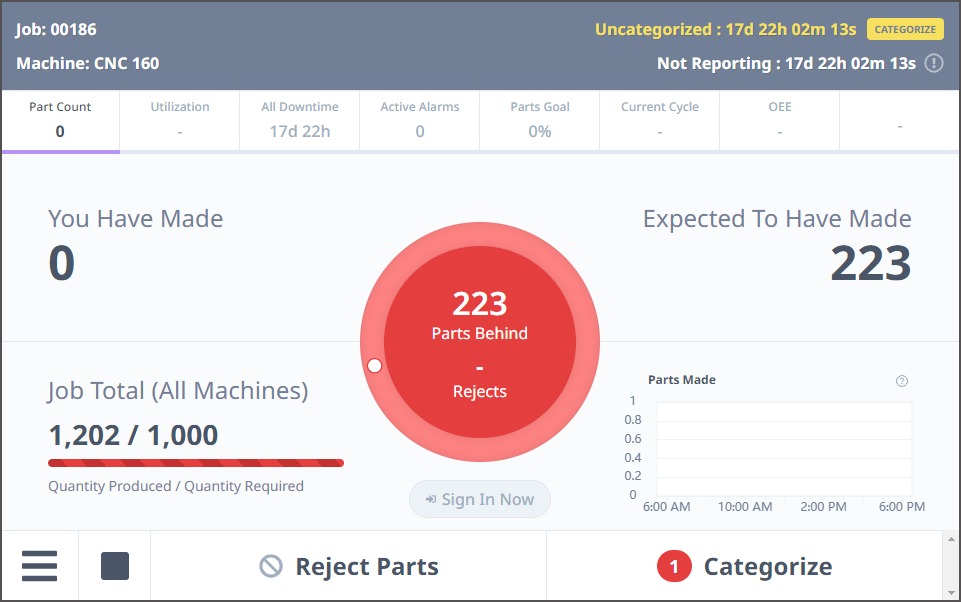 Legacy Operator Dashboard View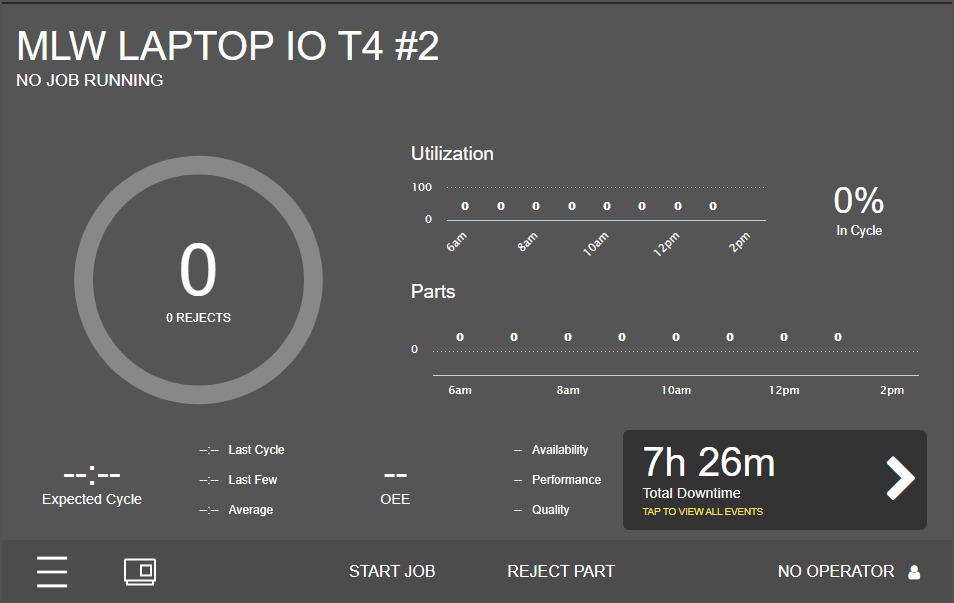 Check Edge Device Connection
First, ensure that the edge device is powered on and has a good power supply. If your Machine normally reports to MachineMetrics via a wireless connection, then your Edge Device is most likely located in your machine's electrical cabinet. If your machine normally reports to MachineMetrics through a wired (ethernet) connection, then your edge device may be located in either an IT Closet or Server Room. You are looking for a green box, as pictured below:
Note: If your machine was no longer reporting because the edge device was no longer powered on, this will result in data loss during the period that the Edge Device was turned off.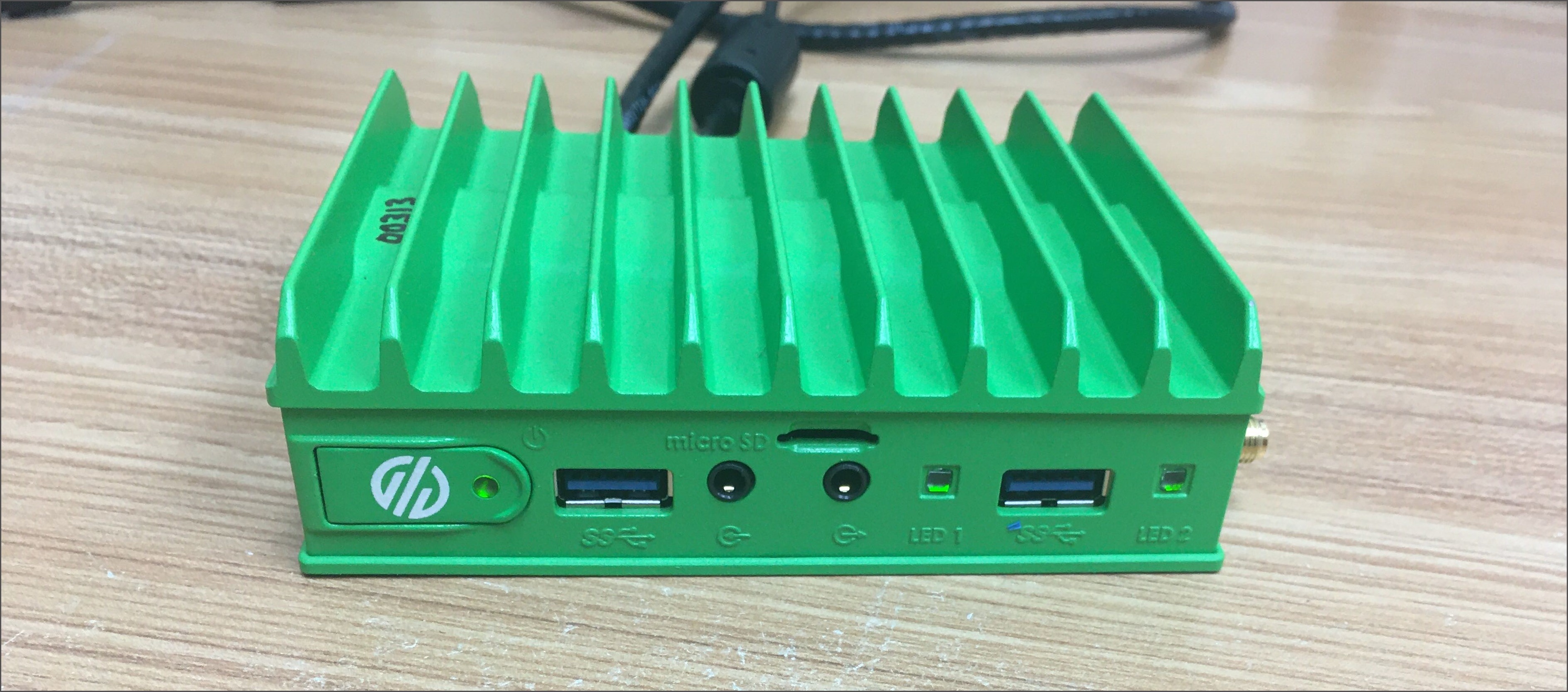 Next, make certain that any ethernet cables running from the Edge Device have a solid connection. If there is a solid Ethernet connection, then the green lights to the left of the Edge Device's ethernet port should light up. The ethernet ports on any switch that the Edge Device is plugged into should be lighting up as well, though the exact color and signal frequency will vary depending on the type of switch.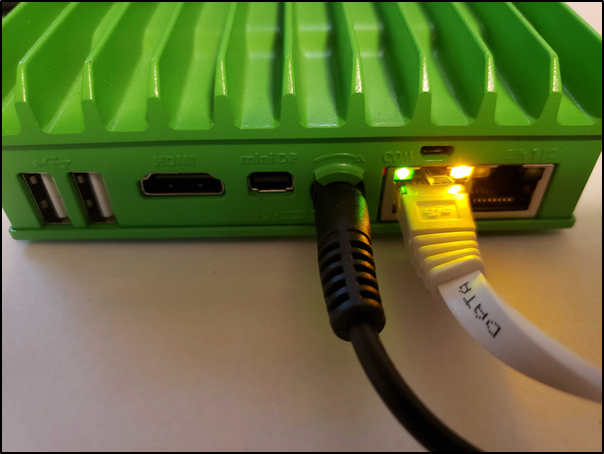 Once you have confirmed that the ethernet connection is not the issue, check that the network the Edge Device is connected to is operational and can access the internet. Confirm that your network's firewall rules permit access to the required ports and URL's. For a list of these requirements, please visit this article.
If the edge device doesn't connect after about 5 minutes, it may need to be power cycled. To power cycle the edge device, hold the power button on the front of the device for 5 seconds, then wait 2 seconds, then press the power button again. Allow 10 minutes for the device to fully power cycle and reconnect to your network.
Note: Power cycling will result in data loss during the period that the Gateway is turning off and on. It will, however, maintain all data that was captured before and after a restart or power failure.
Virtual Edge: If the machines are using a virtual Edge Device, log in to the computer used to manage the virtual Edge. Select the Windows icon and type in 'services.' Upon opening the services screen, check to see if MachineMetrics services are running. If they are running, right-click the service and select 'restart'. If they are not running, right-click the service and select 'start'.
Machine Disconnected for Short Periods of Time
From the Machine Tile, if you notice a machine switching between Reporting and Not Reporting (shown below) multiple times, this may be network-related. A good indicator of this is seeing small periods of grey (disconnected) on the machine's timeline. Network-related interruptions will backfill data once the connection is reestablished, as the Edge device will still be collecting data from the machine.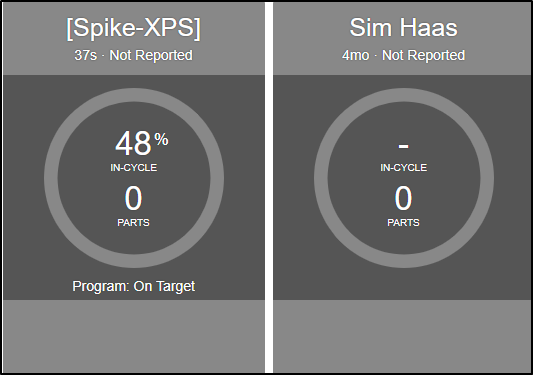 Troubleshooting Steps: Machine Disconnected for Short Periods of Time
Check all network cables to ensure they are securely connected and not damaged.
For a wireless connection, check the proximity of the Edge device to the nearest router/access point as well as any physical or electromagnetic obstructions.
Check connections with the Edge Management application. If you're unsure how to navigate to this, please refer to our article here.
Any power loss or surges can contribute to a machine being disconnected if the Labjack or Edge device took a hit. If this has happened, please contact Support@machinemetrics.com for the next steps.
Machine has Stopped Reporting for an Extended Period of Time
If the machine has not reported for an extended period of time, there are a few steps you can take to troubleshoot and correct the issue.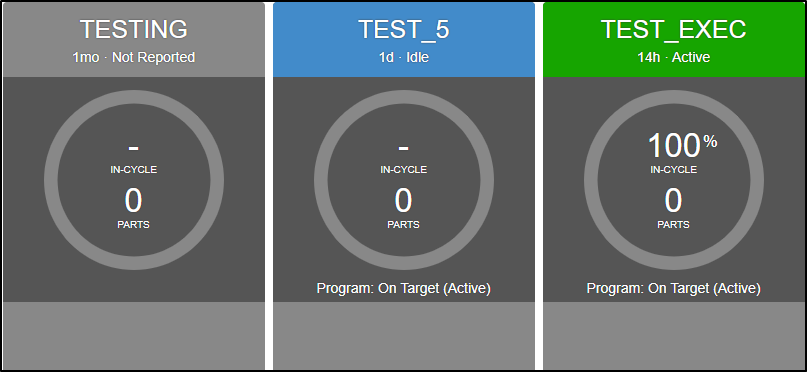 Troubleshooting Steps: Machine has Stopped Reporting for an Extended Period of Time
Have any components of the machine's control been replaced recently? Verify control settings are correct using the articles below depending on the type of control.
Check the Edge Device power supply. If the edge device loses power or is connected to a breaker that is routinely turned off, this could result in a period of no connectivity/data collection.
Check the Edge Device network connection both to the machine and MachineMetrics.
If the machine is integrated with I/O, check the config file to ensure all the data items are entered correctly. For help with this, please reference our Knowledge Base article here.
If these troubleshooting steps don't resolve the issue, please reach out to support@machinemetrics.com for assistance.