Introduction
This article details the necessary steps for running ethernet cable to a Citizen-Cincom A32 with an M7 series control. For details on configuring an M7 series control for communication, please refer to this article on the Mitsubishi M7 Series.
Running Ethernet Cable
1) Remove the main electronic cabinet back, the top of the swing arm, and the back of the HMI. For the HMI remove the top center screw last.
2) Route the Cat5e cable through the gasket in the back of the machine and snake cable to the front of the machine to the the base of the control arm. Be sure to run the cable through the cable ways inside the enclosure.
3) Snake the Cat5e cable through the control arm, and plug into the back of the control.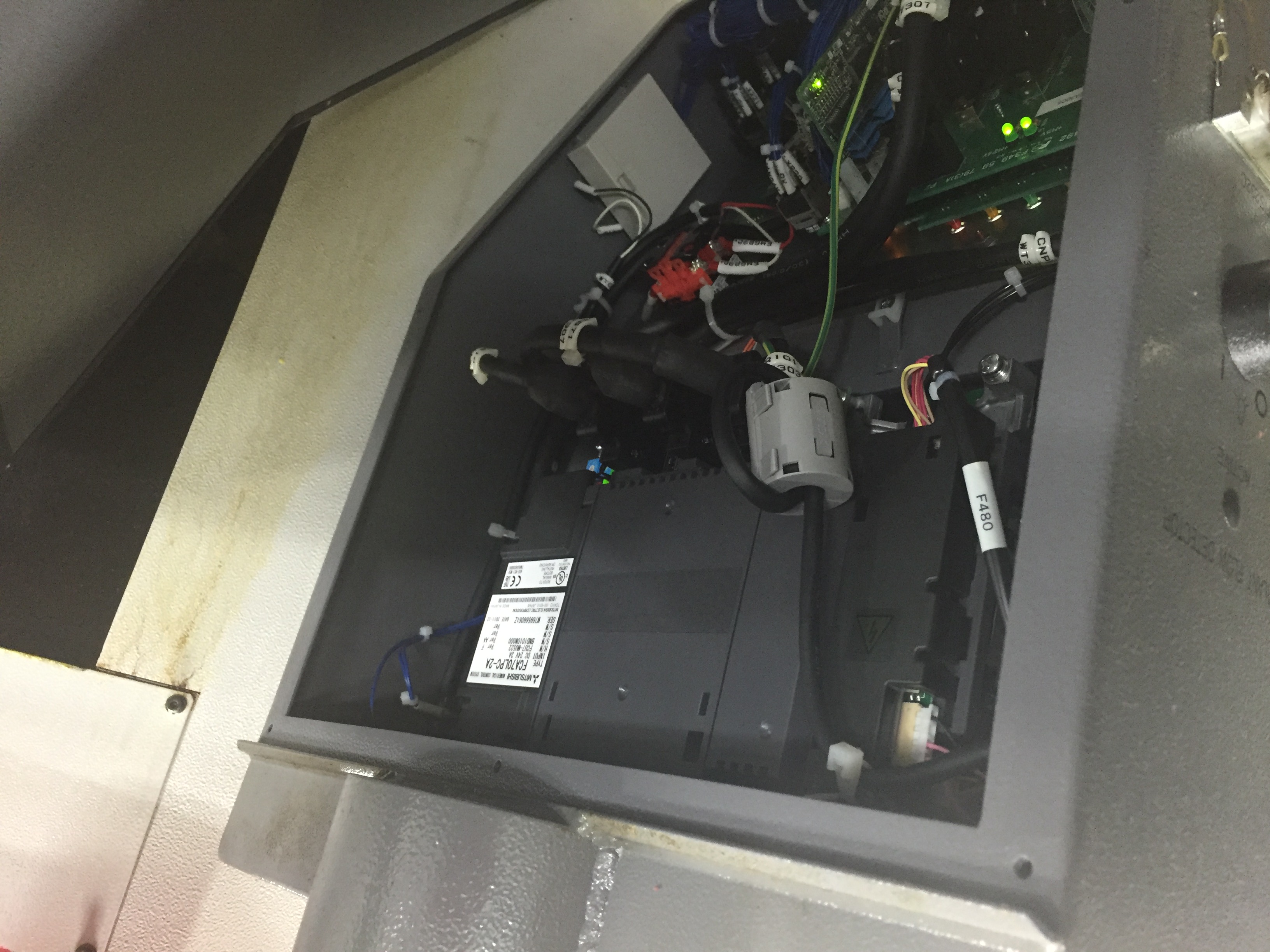 4) Secure all panels. For easier securing of the back of the HMI, start each screw one or two turns on the cover before securing in place.