6/2/2023
We are thrilled to introduce our new user experience along with two brand new features, the Company Dashboard and all new Machines Page!
You've probably heard about or seen these two new features already during their beta period, but now they are live in-app and ready for you to start experiencing them. We're excited for the months ahead as this new UX release is the start of something new (and big) at MachineMetrics. Thank you for being a part of next generation manufacturing analytics, this is not just machine monitoring.
What comes as part of this release?
New Sidebar Navigation
What's new?
Navigation got flipped on its side.
Improved visibility into nested pages.

Global Search in the nav bar! Check it out! (CTRL+K on Windows, CMD+K on macOS)
Global Search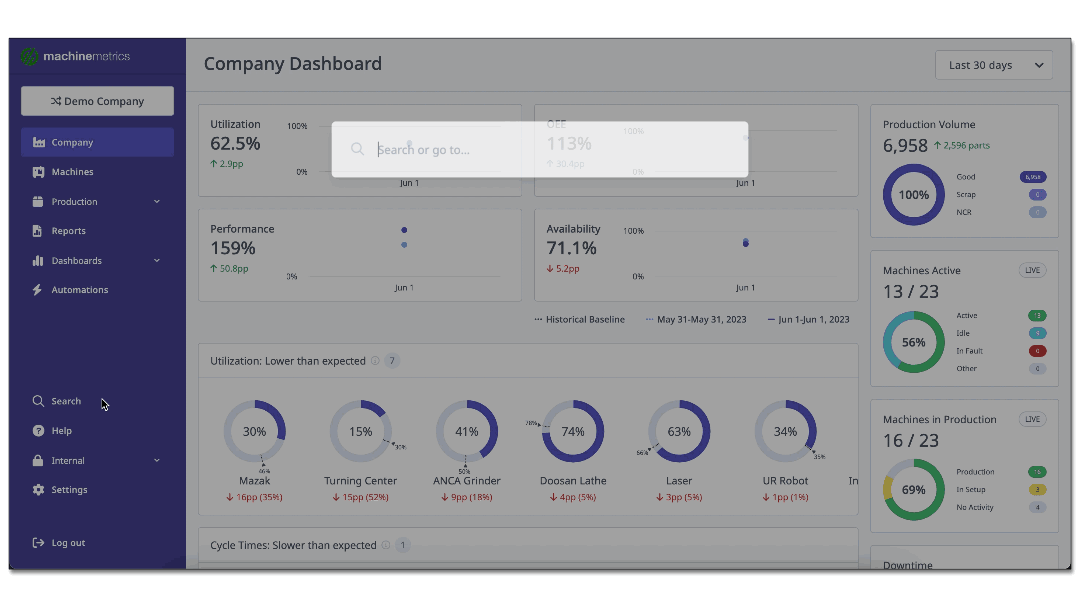 What's different?
Company Dashboard landing page.
Machines List is now part of Dashboards.
Activities and Operators are part of the new Settings experience.
Company Dashboard
KPI Charts with Baseline trends and comparison.
Machines Active and In Production tiles.
Utilization: Underperforming machines widget.
Cycle times: Underperforming operations widget.
Machine snapshots and improved navigation.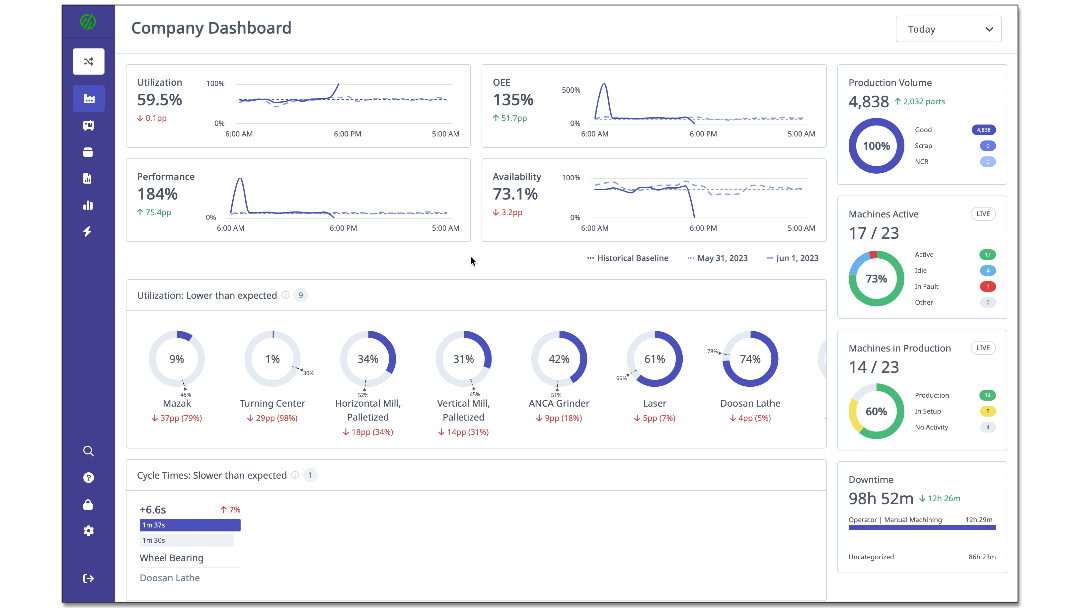 Machines Page
Your most important metrics, all in one place.
Categorize Downtime including bulk categorization!
Filters to fine tune the data view.
Comparisons and Baseline trends.
Machines First Active Time.
Manage Rejected Parts.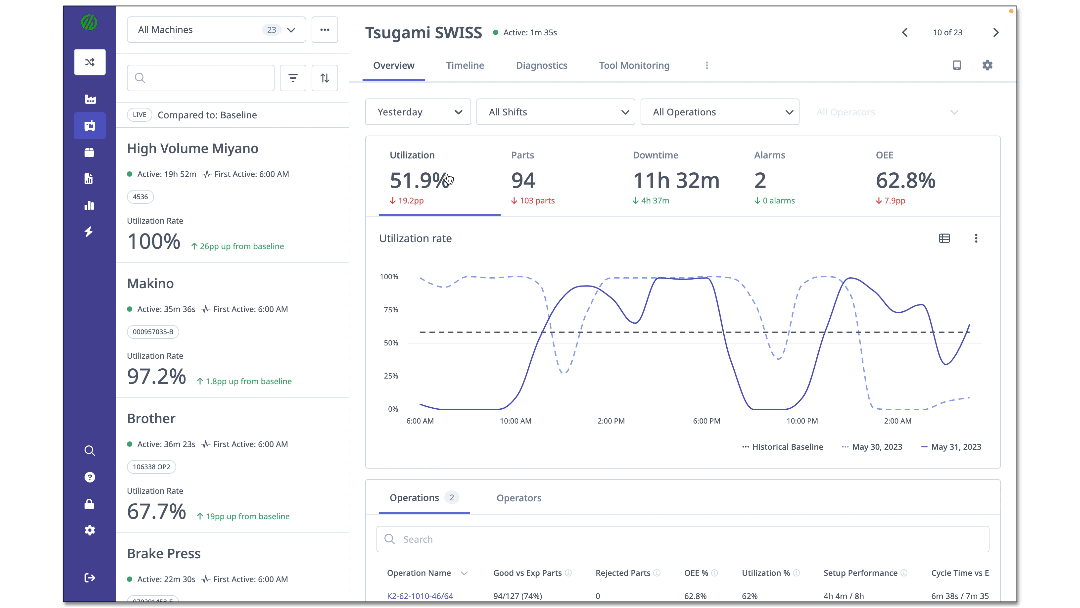 Improved Settings Experience
We've separated Downtime, Quality, Tablets, and more into their own settings pages for a simplified experience for managing settings. This new settings experience will soon be the home of our new Machine Schedules feature, allowing machines to run on different shift schedules.
What's New?
Access Settings from anywhere without leaving the task at hand.
Downtime, Quality, Tablets, with their own Settings pages.
Activities and Operators are now part of Settings.