Introduction
Pausing and Resuming Operations is an extremely useful functionality that allows your Operation data to more closely match what is actually happening on the factory floor.
The Pause/Resume functionality is specific to those customers running Activities, a new architecture for MachineMetrics. Learn more about Activities:
There are two main ways that you Pause/Resume Operations:
Let's take a closer look at each of these methods of pausing and resuming Operations.
Topics covered in this article
Pausing/Resuming Operations in Setup from the Operator Dashboard
Operators can choose to Pause and Resume a Operation while in the Setup Activity from the Operator Dashboard. To learn more about what this process looks like, visit our Operator Dashboard PDF Training manual:
Operator Dashboard 2.0 Training PDF
Pausing/Resuming Operations using Scheduled Workflows
Workflows can be used to automate operations and communication with your factory. One way to use Workflows is to configure Triggers and Actions that can be used to Pause and Resume Operations on selected Machines.
For an overview of Workflows visit this article:
Guide to Creating Automation Using Workflows
Select a Name and Machines
As with any Workflow, you will need to first select the Name for your Workflow along with which Machines you would like to apply it to.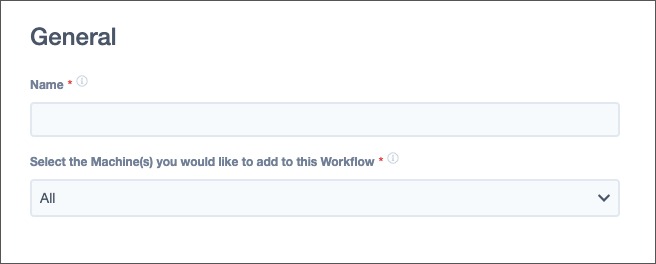 Select your Trigger
Select the Trigger that you would like to start the Pause/Resume Workflow.
Please Note: You cannot choose to Pause/Resume based on the Enters Activity Type Trigger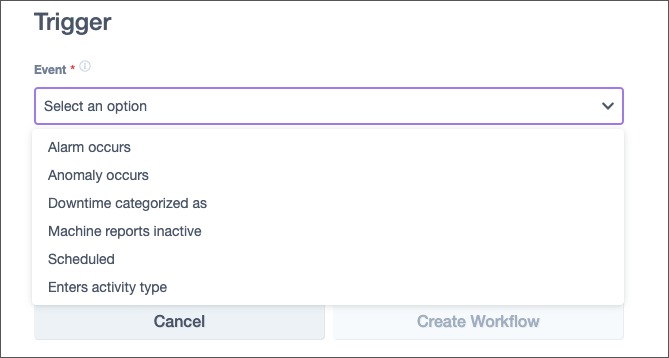 Select your Action
Select Pause/Resume from the Actions.

Once you Save your new Workflow, you are done! This Workflow will now Pause/Resume Operations according to your configuration.
Operators and Operations Paused by Scheduled Workflows
Within the Operator Dashboard, Operators will see the Operation Paused or Resumed by a Scheduled Workflow, as shown below. The Operator can choose to Resume the Operation from the Operator Dashboard. To learn more about how Operators use Activities from the Operator Dashboard, see the PDF training below:
Operator Dashboard 2.0 Training PDF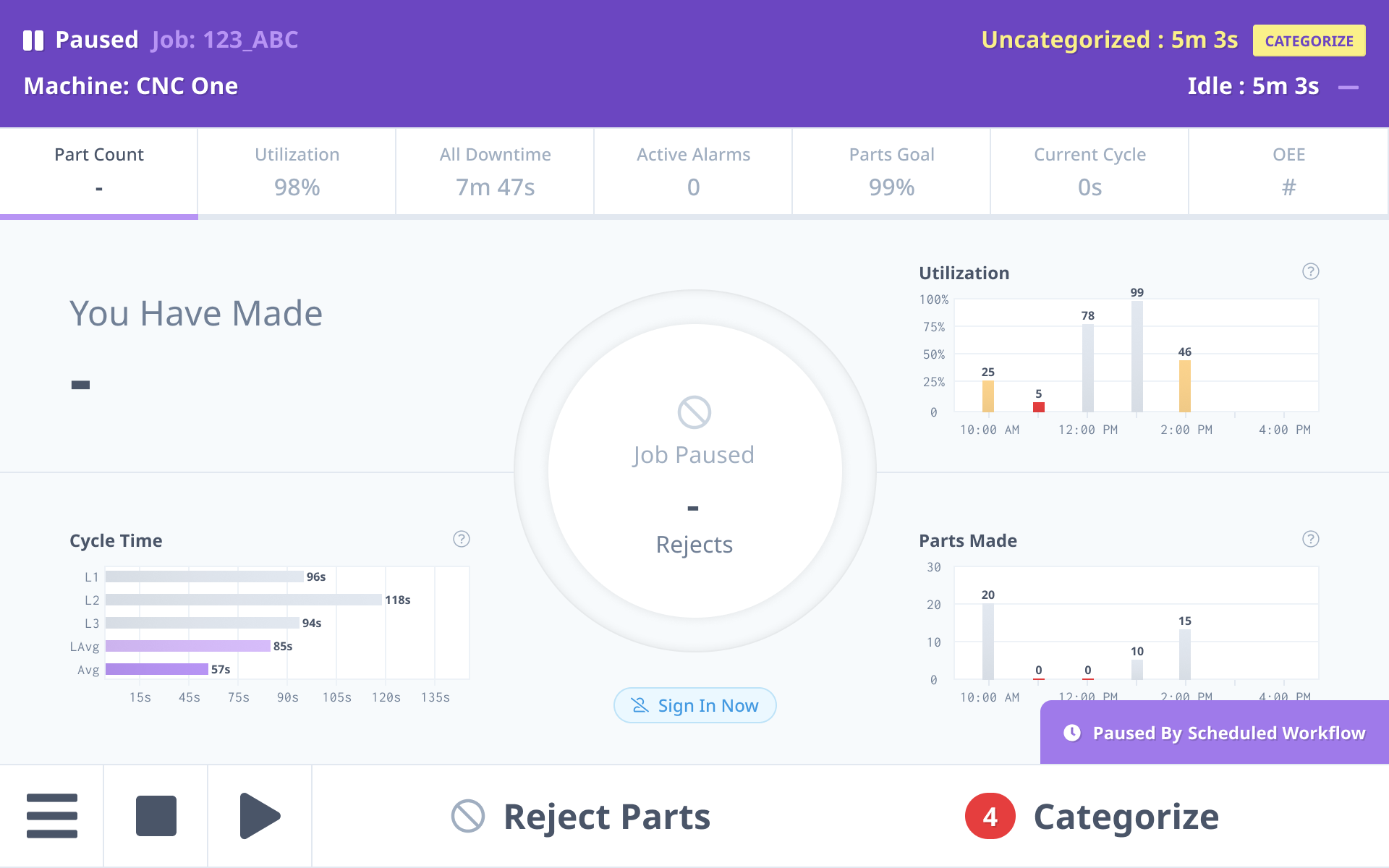 Have Questions?
Visit our Activities Overview article or reach out to Support@machinemetrics.com for additional support.