Sometimes tablets may need to be refreshed, this can be done in various ways.  
A. SWIPING
1. Swipe from the top of the tablet screen downwards until the MachineMetrics logo and a green line appears.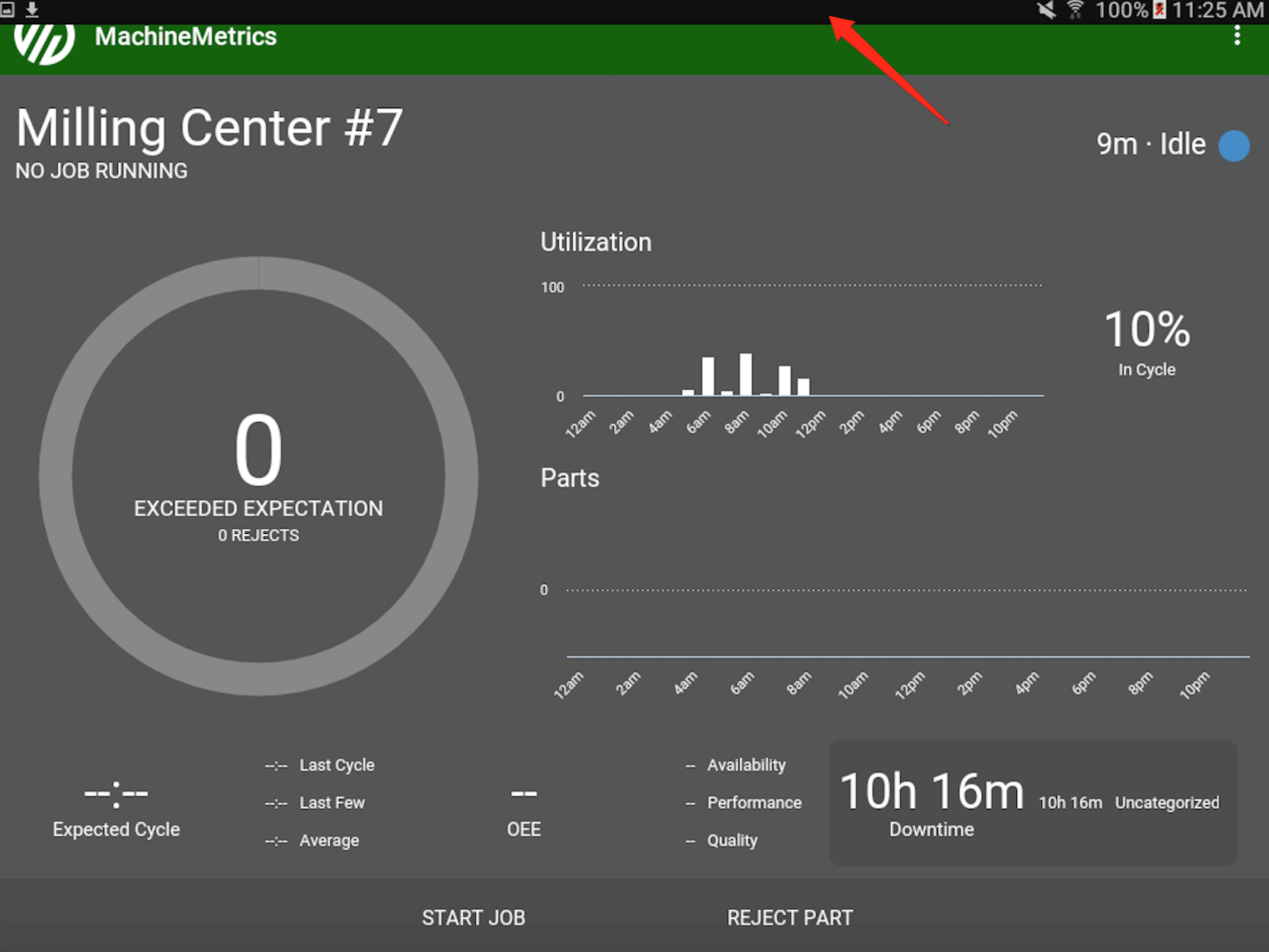 2. Tap on the MachineMetrics logo and the screen will turn white as it refreshes and will return back to the workstation view.
B. Refresh tablet directly from the MachineMetrics app
1. Choose gear icon in the top right hand corner of your screen.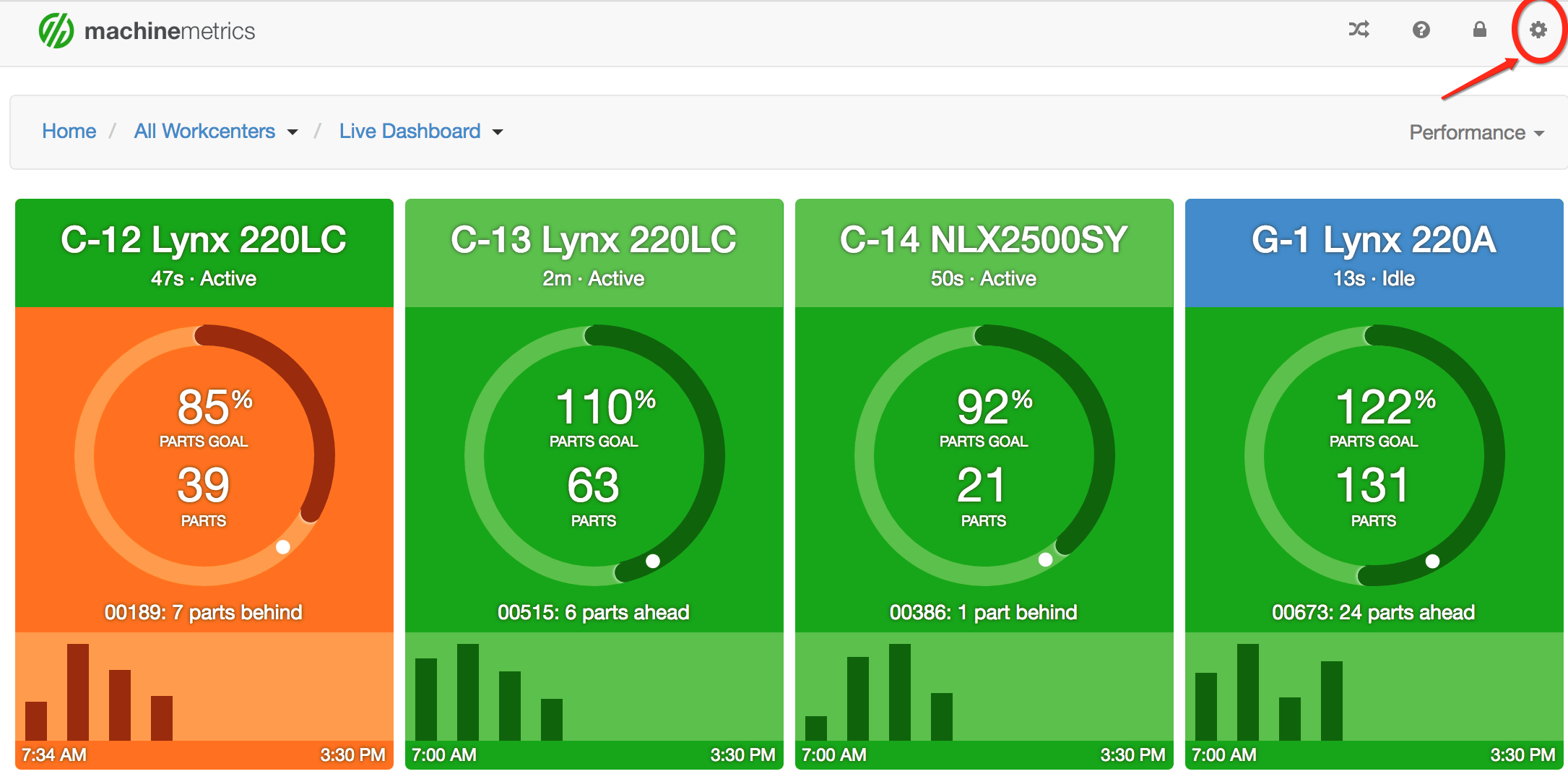 2. Select "Tablets" from the dropdown list.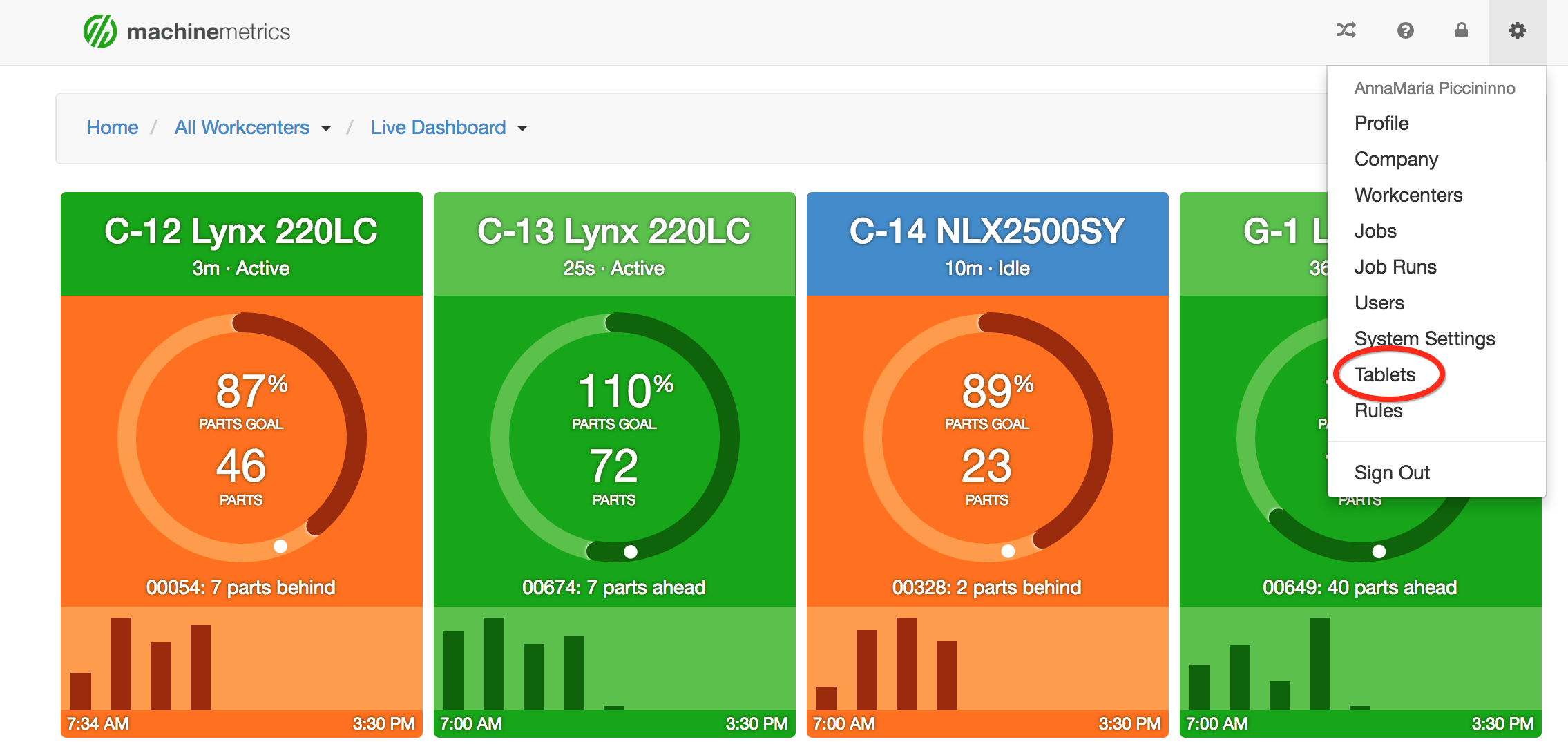 3. Choose the machine name the tablet is associated to.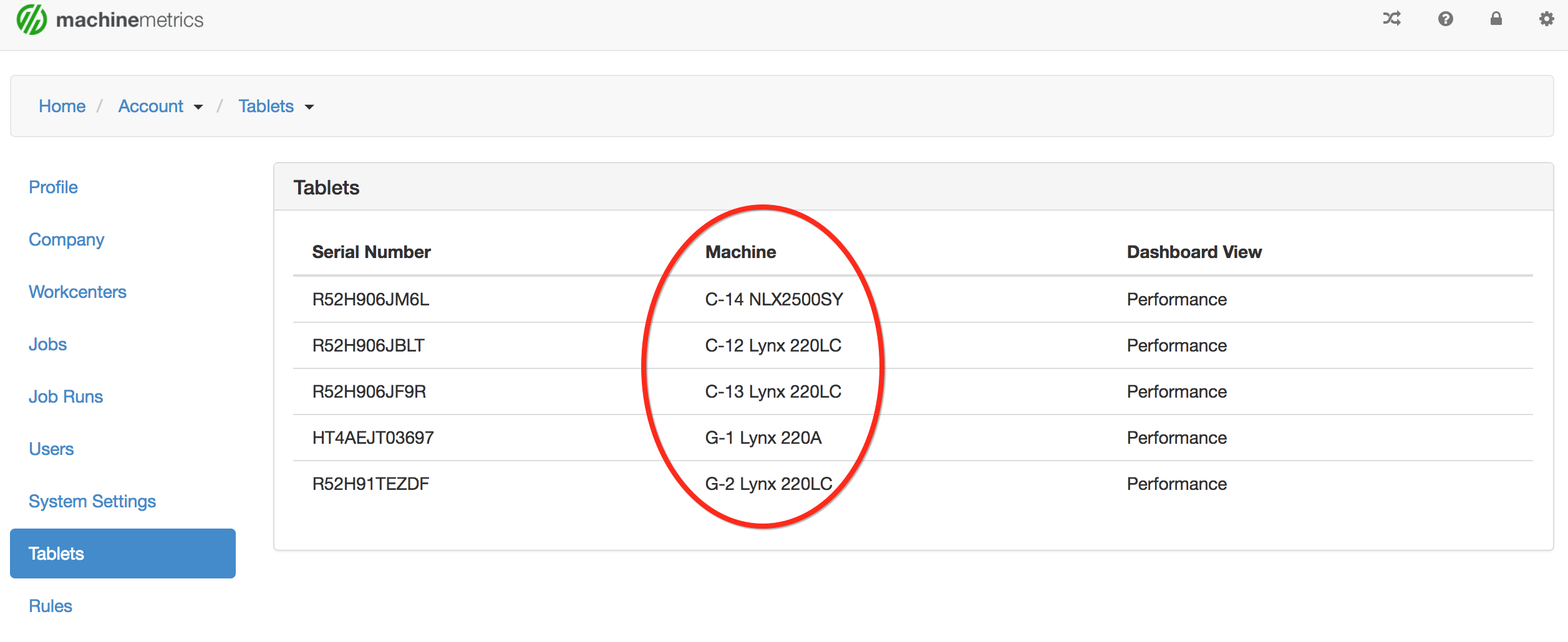 4. Select the refresh button and to exit, click anywhere outside of that tablet settings screen.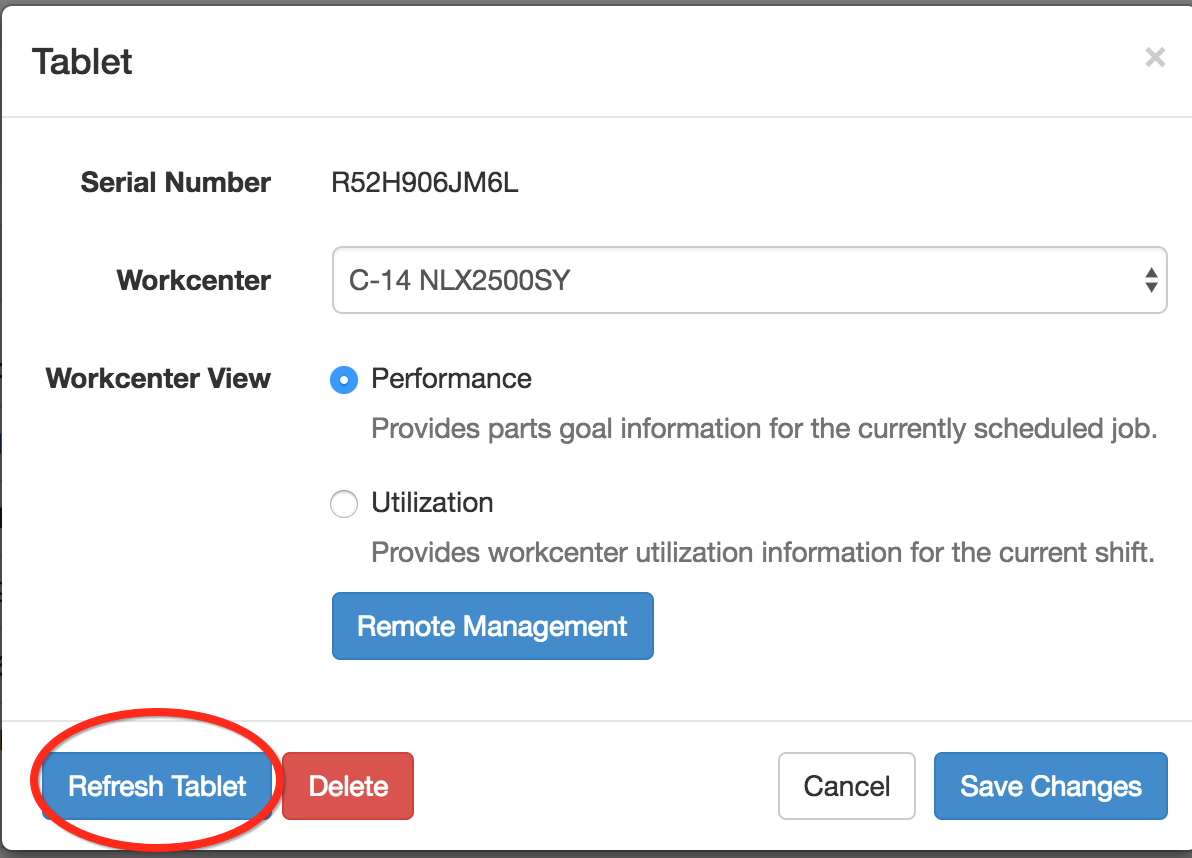 C. Request MachineMetrics to remotely refresh your tablet.  
If all steps above were followed and there was no success you can submit a support ticket to our development team: support@machinemetrics.com.  They can refresh your tablets remotely.