Follow these steps for the best results when printing.
For Macs
1. When you are viewing the report you would like to print, in the upper left-hand corner of your screen click File. Depending on your browser/Operating system, you may need to click the open menu button in the upper right corner of the screen.
2. From the drop down, select Print.
3. In the bottom left-hand corner of the print window, click More Settings.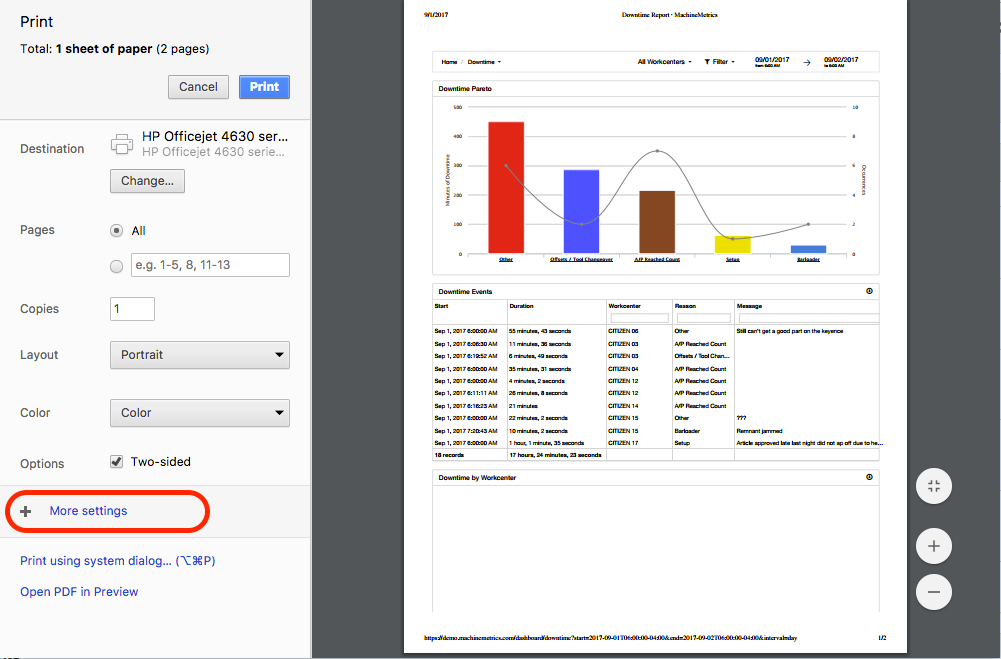 4. Check the Background graphics option. If it is already checked, do not change anything.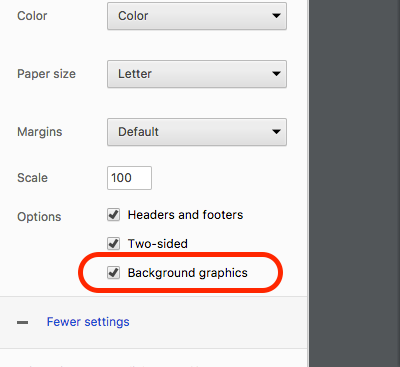 5. Click Print.